BIGBANG member Taeyang has revealed his plans to release new solo music, his first in six years since his album White Night.
The K-Pop star left record label YG Entertainment in favor of THEBLACKLABEL on December 26, 2022, and his forthcoming music will be his first release with the new company.
On Tuesday, January 3, the singer teased his new music on social media, with THEBLACKLABEL sharing further details on Wednesday. Here is everything that you need to know.
When Is BIGBANG's Taeyang's Comeback? Everything To Know About New Music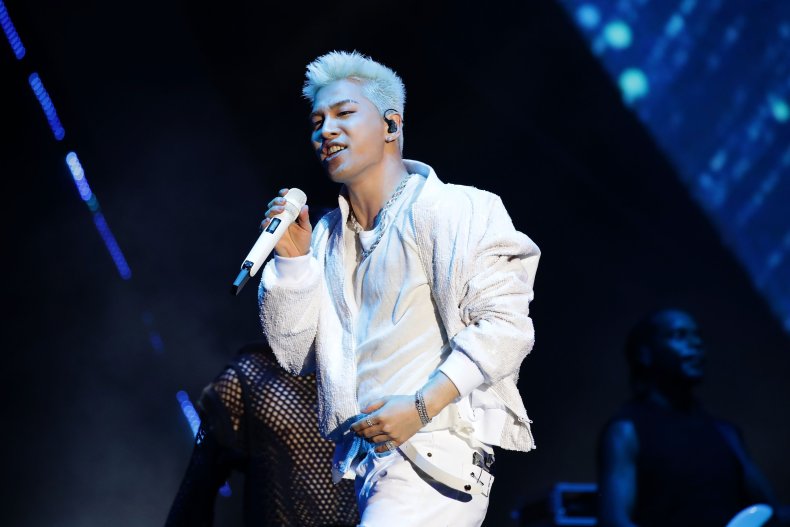 Taeyang's new music was first teased with an image of the singer posted to social media, both by the musician himself and his record label.
Keeping their plans under wraps, the post simply said "coming soon" alongside another image that featured the singer's name.
On January 4, the first of Taeyang's new music was revealed to be a digital single alongside BTS member Jimin.
The song is titled "VIBE" and it will be released on Friday, January 13 at 2 p.m. KST, which is midnight EST, 9 p.m. PST on January 12, and 11 p.m. CST on January 12.
It has yet to be revealed if Taeyang will release additional music, either another single or an album, but this will no doubt be confirmed by the singer in due course.
Is Taeyang Still a Member of BIGBANG?
When it was first announced that Taeyang would be leaving YG Entertainment in December there was some concern amongst fans that the singer would also be leaving boy group BIGBANG.
However, according to Soompi, YG Entertainment quickly dispelled any concerns by issuing a statement in which they said: "There is no change in the fact that Taeyang is a BIGBANG member and part of the YG Family."
Taeyang is the second of three members of BIGBANG to leave YG Entertainment as T.O.P. announced he had not renewed his contract with the company in February, while Daesung announced he was leaving the company shortly after Taeyang's announcement.
All three will remain members of BIGBANG despite leaving the record label, while G-Dragon has chosen to remain with YG Entertainment and in a video he announced on January 1 that he too had plans to release a solo album.
In a video message, G-Dragon said: "I plan on meeting you guys through various activities.
"I'm preparing an album too. I'll make sure to bring some good news to you guys in the new year."
G-Dragon has not yet revealed any specifics regarding the release date of his upcoming album, but it will be his first solo release since his 2017 self-titled EP "Kwon Ji Yong."
Source link