New R Kelly album 'I Admit' said to be bootleg
A new R Kelly album titled 'I Admit' is said to be a bootleg.
Representatives for Sony Music, which owns the rights to most of the jailed sex predator's back catalogue, told Variety on Friday (09.12.22) the record is an "unofficial release".
Variety said minutes after reports a new Kelly album had come out it was "a bootleg", but said "the copyright line on the album reads 'Legacy Recordings', which is Sony Music's catalogue division".
It added about the release, which appeared on streamers including Spotify and Apple on Friday: "Sony's rep confirmed that the release is not legitimate but did not immediately have further details."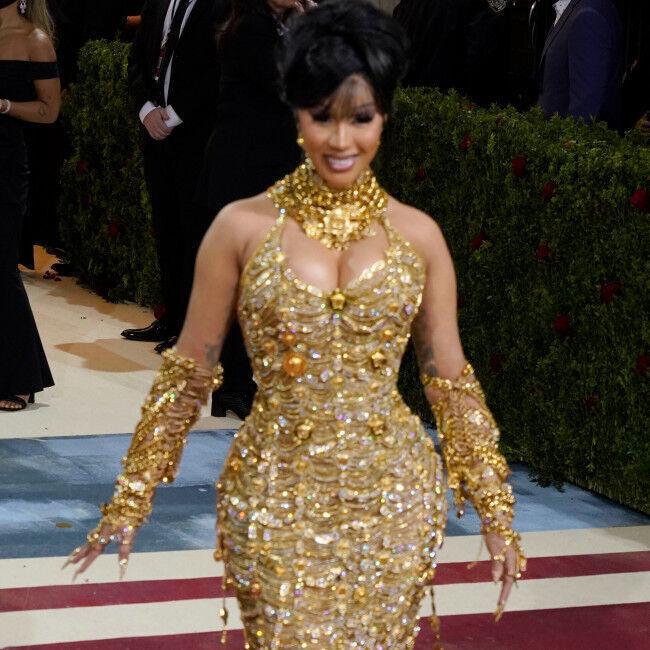 Cardi B gets butt fillers removed
Cardi B says she's had "95 per cent" of her bum fillers removed.
The rapper has revealed she had a series of injections to boost her behind but she had most of it dissolved back in August and she has now warned young fans about the dangers of cosmetic treatments including Brazilian bum lifts – insisting anyone considering the procedure must consult a doctor first.
In a video posted on Instagram, Cardi explained: "In August I got surgery and I removed 95 per cent of my biopolymers … if you don't know what it is, it's ass shots. It was a really crazy process.
"All I'm going to say is that if you're young, if you're 19, 20, 21, and sometimes you're too skinny, and you be like 'OMG I don't have enough fat to put in my ass,' so you result to ass shots, DON'T!"
SZA releases long-awaited second album
SZA has released her long-awaited follow-up to 2017's 'CTRL'.
The R'n'B songstress' new album features Phoebe Bridgers, Travis Scott, and an Ol' Dirty Bastard sample from a documentary.
Phoebe's ethereal vocals makes an appearance on 'Ghost in the Machine' and Travis – who previously appeared on 'Love Galore' with SZA – appears on the soulful ballad 'Open Arms' with a laidback auto-tuned verse.
The late Wu-Tang Clan member – whose real name was Russell Tyrone Jones – is featured on the closing track 'Forgiveness'.
And Don Toliver features on breakup song 'Used'.
Check out more celeb news here:
Source link