Several local arts groups are marking major anniversaries in 2022, notably Denver's seminal Su Teatro and Fort Collins' OpenStage theater companies, both now enjoying their 50th seasons. But last Saturday's gathering to recognize Motus Theater's first 10 years in Boulder proved you can get a lot of life-changing work done in one remarkable decade.
Motus is changing how we talk about immigration and the criminal justice system — first by giving voice to the voiceless, then by putting their words directly into the mouths of public policymakers whose everyday decisions directly impact the direction of people's lives.
Motus does not present traditional theater pieces. But, boy, does it produce riveting theater. Through a variety of programs, Motus empowers the incarcerated, parolees and undocumented immigrants to turn their stories into monologues that are then read in public by politicians, criminal-justice officials and celebrities. Not in an adversarial way, but rather in thoughtful partnership. The whole thing is an exercise in courageous empathy.
It is inherently moving to hear a former student-body president at Metropolitan State University of Denver tell you he's one Supreme Court ruling away from potentially being deported from the only country he has known since he was 3. But, when it comes to turning empathy into action, you can imagine the potential impact that same story might have when read aloud and broadcast by actor John Lithgow, author Nicholas Kristof or feminist icon Gloria Steinem, all of whom have participated in Motus readings.
So, too, have Boulder County District Attorney Michael Dougherty, Estes Park Police Captain Corey Pass and outgoing Colorado Springs State Sen. Pete Lee, all of whom have read from stories Motus' traveling "JustUs" series, "Stories from the Frontlines of the Criminal Justice System." And each attended Saturday's party in Boulder.
"I wanted to be here, along with my wife, to honor and celebrate the impact of Motus Theater on society," Lee told the Denver Gazette. "We in the legislature try to change policy, but what really changes hearts and minds are stories from people — and Motus brings those stories directly to the public."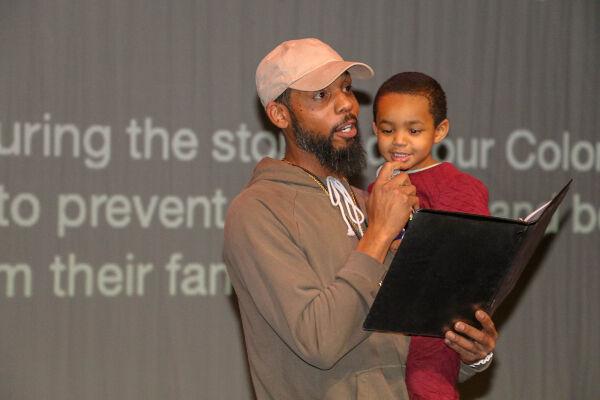 Lee became friends for life with Brandon Wainwright when he was asked to read Wainwright's monologue at the 2019 National Restorative Justice Conference in Denver. Wainwright, who lost his college scholarship, became homeless and was convicted of robbery, reunited with Lee at Friday's party, bringing along his young son.
"That's a connection that lasts forever,"  Lee said.
Dougherty, who has read stories at six Motus events, called it "an incredible honor" to be asked. "It's real, and it's enlightening, and it's inspiring," he said. "And not just the readings themselves. We also get together (with the monologue writers) in advance and talk in person, and those conversations are really impactful. That drives us to continue to improve the justice system the best we can."
This very week, Motus is representing at a convention of up to 80 district and prosecuting attorneys at a conference in Austin, Texas, that is dedicated to forging a more equitable justice system. Three game D.A.s from around the U.S. will read monologues written by formerly incarcerated Colorado women, with the authors standing right beside them. Denver's Candice Bailey said it takes raw courage to write, read and listen to these stories. But, given who the audience is, she said, "I know I have my shoes on the right feet, and I am walking the path I am supposed to be walking."
Motus is making a difference in the decisions being made by D.A.s across the country, said Miriam Krinsky, the conference's executive director, "because these deeply human stories invite legal officials to rethink punitive approaches that simply waste more lives."
Saturday's retrospective of Motus' creative initiatives, which have been seen by tens of thousands since 2012, made plain that company founder Kirsten Wilson is the driving force behind all of it.
"Kirsten's light is like an arrow aimed in the direction of ensuring the fullness of life for every human being," said Alexis Miles, one of Motus' founding board members.
Next up: Motus presents "Dr. King Jr. and the Radical Roots at the Heart of Justice" at 2 p.m. Jan. 16 at The Dairy Arts Center, with "JustUs" monologist Colette Payne, reader Dr. Reiland Rabaka, and musical guests The ReMINDers.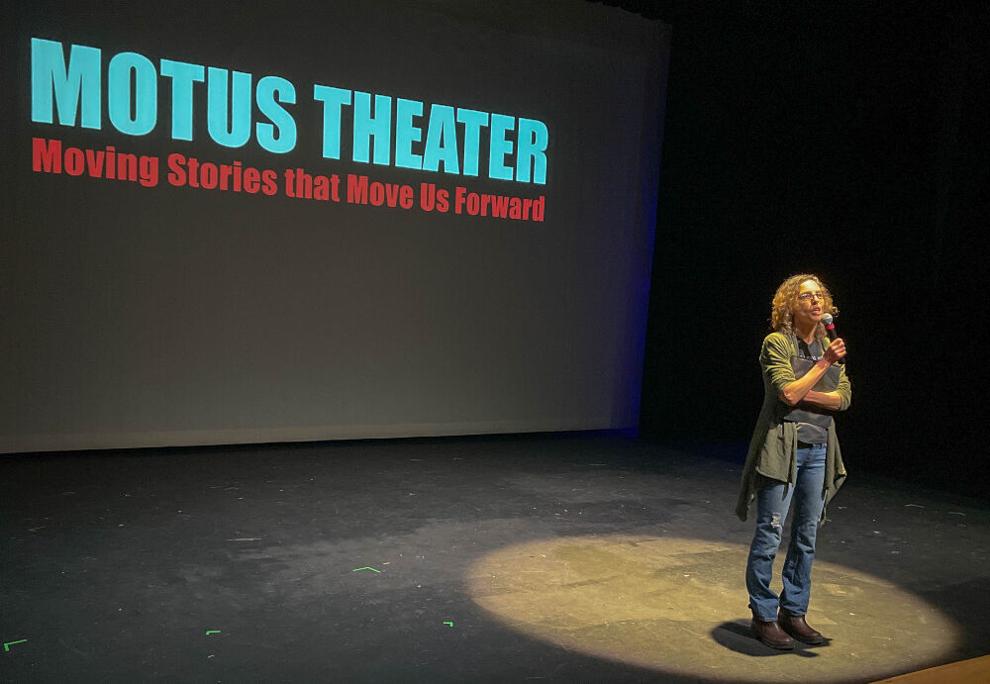 'Whale' of a weekend box office
The new movie "The Whale," which started as a play developed by the DCPA Theatre Company a decade ago, has reported the best limited opening of any film in 2022. The movie, which stars Brendan Fraser as a dying, 600-pound man who hopes to reconnect with his estranged daughter, sold out every screening at the six theaters it was screened in last weekend in Los Angeles and New York, grossing $360,000.
The Denver opening date was recently changed to Dec. 20, but buzz for the film is building. Although it was shut out of Independent Spirit Award nominations, Fraser has been nominated for Best Actor at the upcoming 2023 Golden Globes. Fraser previously said he will not attend the Golden Globes after alleging that the head of the Hollywood Foreign Press Association groped and assaulted him in 2003.
Evergreen Players retracting
This week's ground-shifting news that the married founders of Boulder's Butterfly Effect Theatre of Colorado will leave at the end of the year is the latest but surely not the last upheaval among local arts groups in these volatile pandemic times. In Evergreen, the 73-year-old Evergreen Players announced that it is eliminating the artistic director position it created just last year.
The enduring community theater company made a bold upward move when it hired Taj Arnold on a trial basis. "But, over the course of the past year, we discovered that this role is not sustainable or wise for the Evergreen Players, an organization that has survived for 73 years because of our small staff and many volunteers," President Jennai Bachus wrote in an email.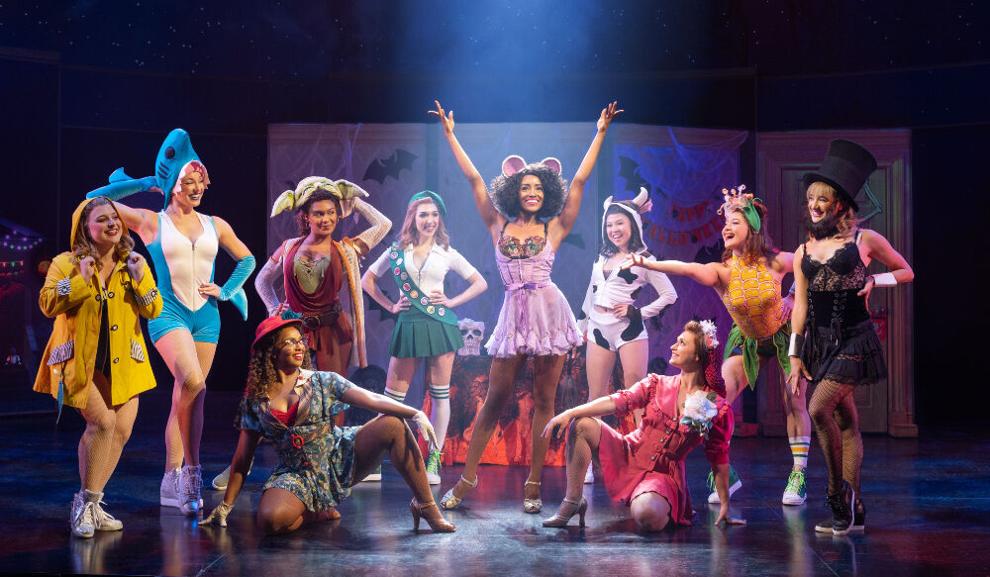 The 'Mean Girls' guy
Seems like a lifetime ago, but I had the chance to interview Emmy-winning composer Jeff Richmond (also known as the husband of Tina Fey) in March 2020 about the national touring production of her guilty-pleasure musical "Mean Girls," which was headed to Denver just before the world as we knew it ended. Nearly three years later, it'll make its long-delayed appearance at the Buell Theatre from Dec. 20-Jan. 1.
"There are many mean people in high school," said Richmond, who married Fey in 2001 and wrote the music for "Mean Girls." "But there are also very sweet people, and very broken people, and very hurt people, too. And with this musical, we are trying to give all of them a voice and a sense of self-importance."
The irony of the musical's title, Richmond said, "is that the show is so joyful and so much fun. The title does hang on that one word — 'Mean' — but there's so much more to it than that."
Artistic support for Ukraine tonight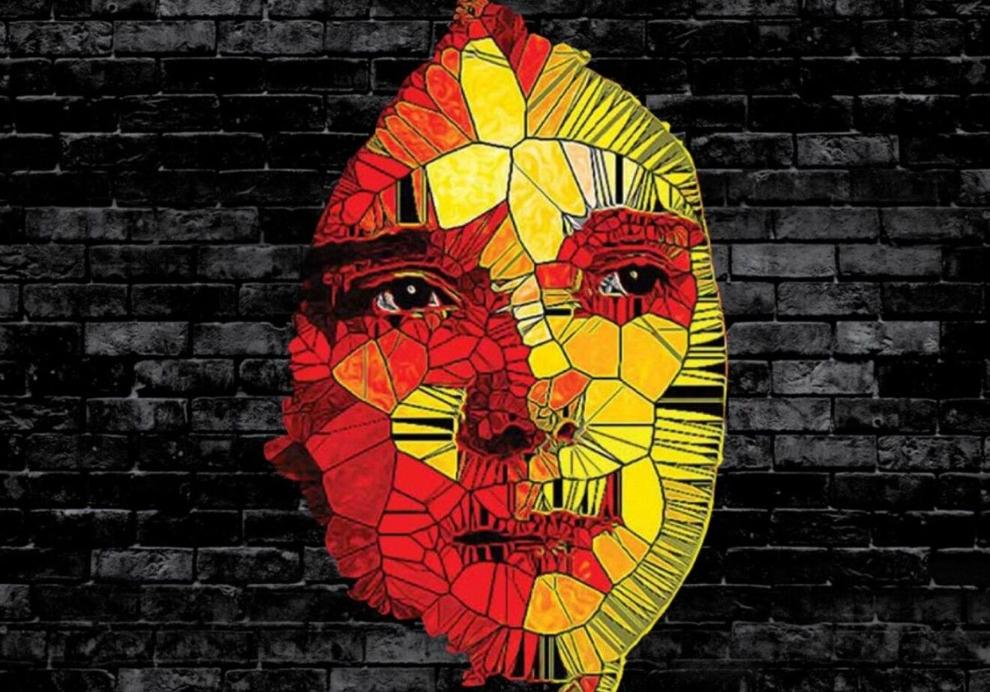 Denver Romanian-American poet Cristina A. Bejan is presenting her "Ukraine + Freedom Arts Showcase" tonight (Thursday, Dec. 15) at 6:30 p.m. in the Arts Building at Metropolitan State University of Denver on the Auraria campus. The program, part of an international support movement called "The Worldwide Play Readings," includes Oana Maria Cajal's "Shattered," a series of paintings that urge solidarity and plead for peace.
"Our flier is now flying high from Mile High across the web reaching all who believe in freedom," Bajan said.
Source link