The Point Moore Lighthouse stands as a beacon for seafarers but, for a group of Geraldton musicians, this historic structure is much more than a navigational aid.
With its towering steel walls and soaring spiral staircase, the lighthouse has become a unique sound chamber to capture the rich and resonant tones of a variety of musical instruments.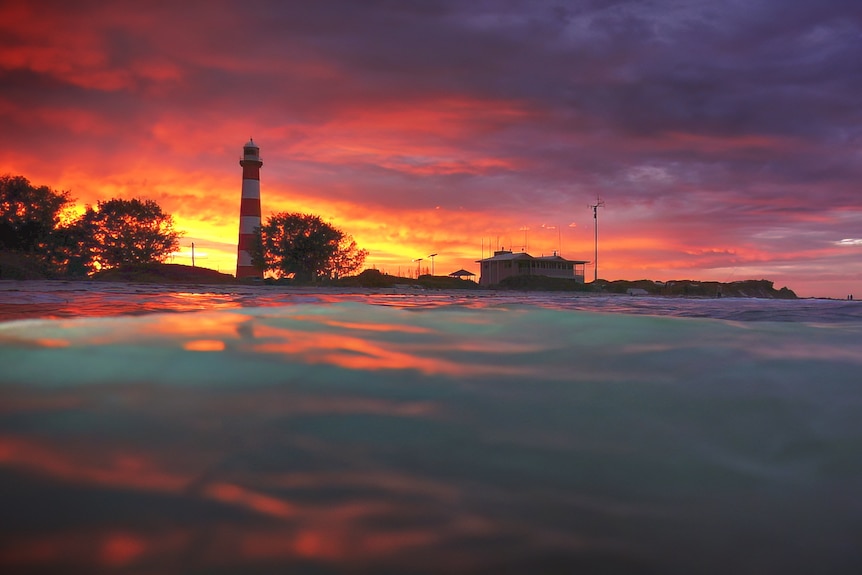 Gary Simmons from the Batavia Coast Maritime Heritage Association said the idea to get people to sing or play something inside the lighthouse came about during an open day of the lighthouse last year.
"We asked people to try their voice inside the lighthouse chamber, and occasionally one or two people plucked up enough courage to sound a note or two," Mr Simmons said.
"It's a unique sound chamber, a giant 'steel can' that makes a significant and unique sound.
"The sound that comes from the duets or the chorus is really something special."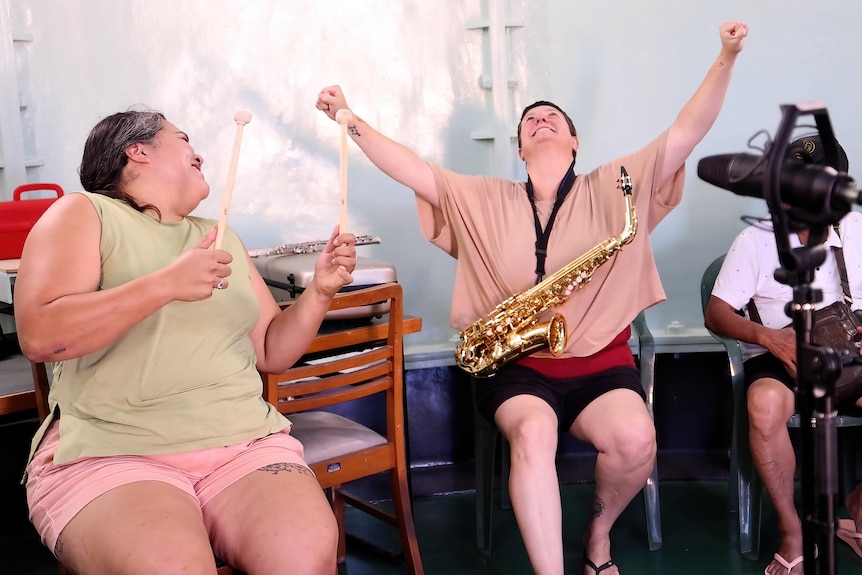 Rosie Sitorus was one of those people who sang at the open day and put a call out to the Geraldton community to see who would be interested in having a jam inside the lighthouse.
Around half a dozen came along and experimented with various instruments — including the bagpipes.
"It's better to play slower melodies because of the time it takes to reverb and reverberate," Ms Sitorus said.
Experimenting with different instruments, they discovered the average note lasted around eight seconds due to the conical shape of the steel lighthouse.
"It traps the sound in a really small place, it's got nowhere else to go, and as it dissipates it's just bouncing off the metal and through you," Ms Sitorus said.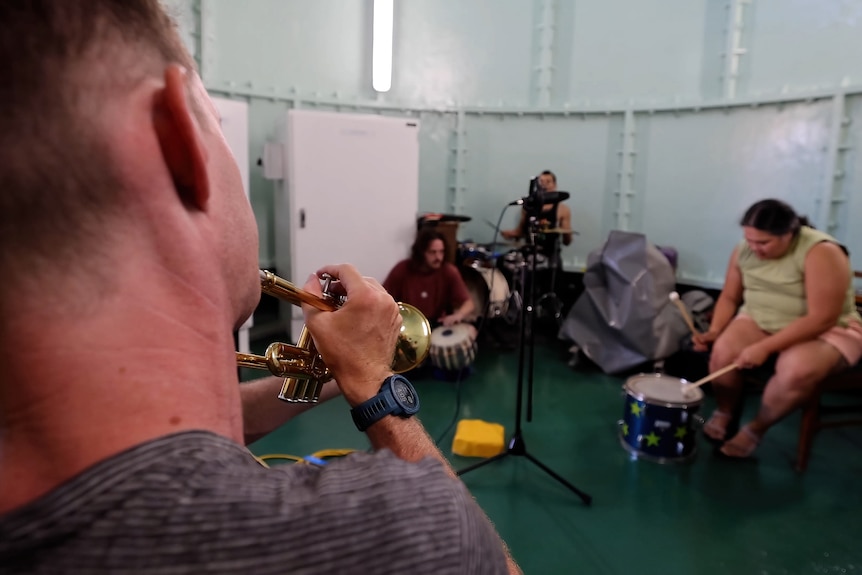 Mark Kowald is a drummer and said it was more than just listening, it was a feeling, experiencing the music swirling and reverberating all around.
"Yeah, it just sort of keeps going. It's basically like a huge acoustic microphone. It's incredible," Mr Kowald said.
"It kind of permeates through you, like a feeling you've just worked out or you've had a really good day, or a meaningful chat with your friends," Ms Sitorus said. 
"It's really physical."
The Point Moore Lighthouse has been open since 1878 and is still operated today by the Australian Maritime Safety Authority (AMSA).
Permission is needed to go on-site and into the lighthouse, but Mr Simmons said AMSA had been good at letting them inside.
"Because this is an operational navigation administered by the Commonwealth we have to get permission every time we come through the gate, but we would love to be able to go that next step and test the sound at different levels," Mr Simmons said.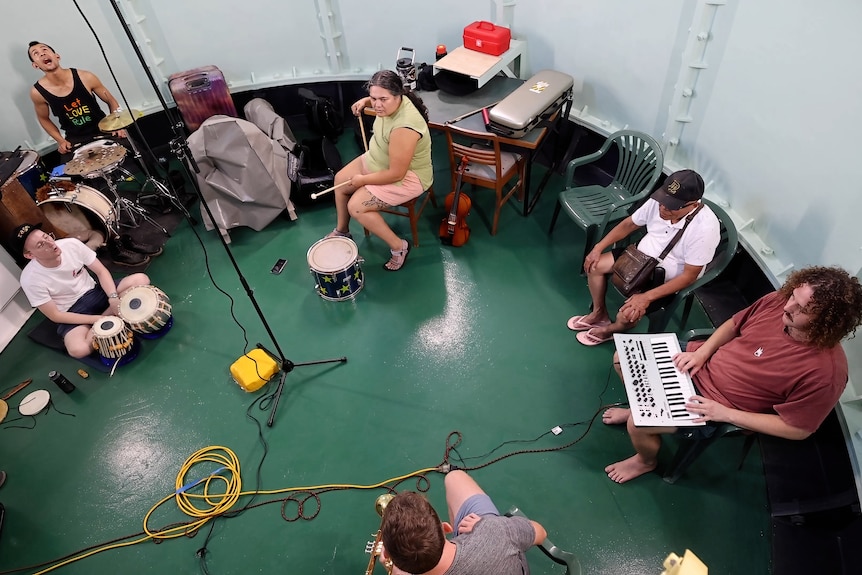 Singer and musician Anne Williams said it was an absolute privilege to play inside the lighthouse and they had been experimenting with the different sounds to test the acoustics.
"We're going to hopefully record some music and try and get some ideas on how to perform live for audiences," Ms Williams said.
Ms Sitorus said the Point Moore Lighthouse was a focal point locally as one of the first things you see arriving into Geraldton.
"Very few people actually get to come inside the lighthouse, but this is what happens when you put creative people in a very uncreative space. You can often get this incredible result," she said.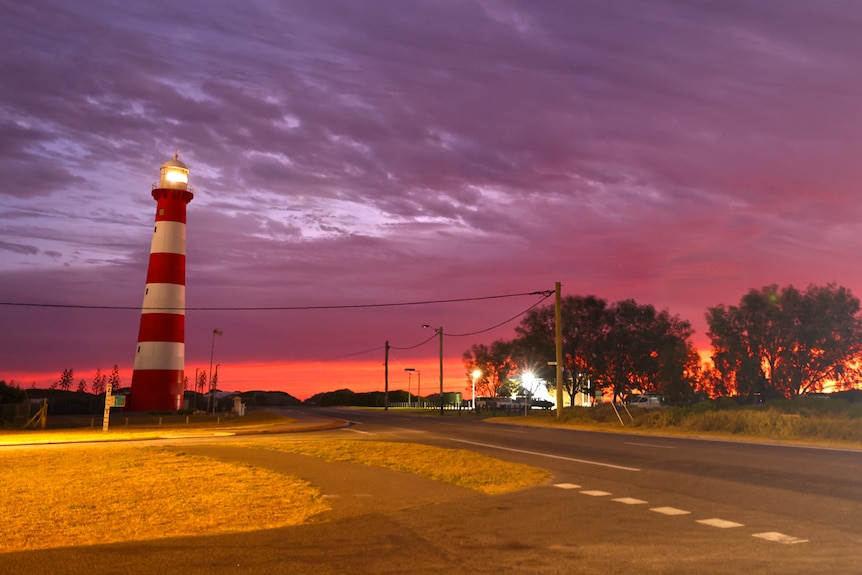 Source link