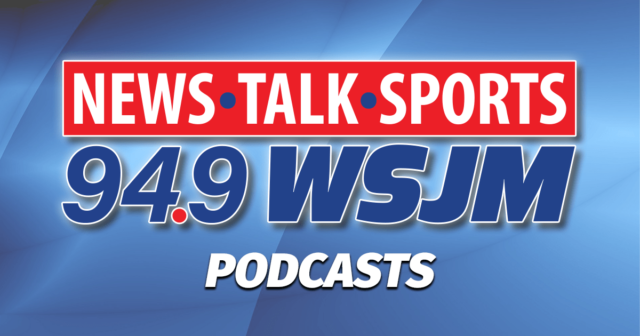 NFL – Hurts, Jefferson, Mahomes among AP NFL MVP finalists
Jalen Hurts, Justin Jefferson and Patrick Mahomes are finalists for The Associated Press 2022 NFL Most Valuable Player and Offensive Player of the Year awards. The winners will be announced at NFL Honors on Feb. 9. A nationwide panel of 50 media members who regularly cover the league completed voting before the start of the playoffs. Bills quarterback Josh Allen and Bengals QB Joe Burrow also are finalists for MVP. San Francisco 49ers edge rusher Nick Bosa, Chiefs defensive tackle Chris Jones and Dallas Cowboys edge rusher Micah Parsons are the finalists for AP Defensive Player of the Year.
NFL – Daboll, Pederson, Shanahan finalists for coach of the year
Brian Daboll, Doug Pederson and Kyle Shanahan are the finalists for AP Coach of the Year award. Daboll led the New York Giants to a 9-7-1 record in his first season as head coach. Pederson guided the Jacksonville Jaguars to a 9-8 record and an AFC South title in his first year with the team. Shanahan led the San Francisco 49ers to a 13-4 mark, including 5-0 down the stretch with third-string rookie quarterback Brock Purdy.  Lions offensive coordinator Ben Johnson, 49ers defensive coordinator DeMeco Ryans and Eagles offensive coordinator Shane Steichen are the finalists for AP Assistant Coach of the Year.
NFL – Defensive Rookie of the year finalists
Jets cornerback Ahmad "Sauce" Gardner, Detroit Lions defensive end Aidan Hutchinson and Seahawks cornerback Tariq Woolen are the finalists for AP Defensive Rookie of the Year.
NFL – NFL playoffs: Mahomes shrugs off pain, plans to play
Patrick Mahomes has a very sore right ankle. Jalen Hurts has a bum right shoulder. Even so, neither quarterback is complaining in the lead up to Sunday's NFL conference championship games. Mahomes went through a normal morning walkthrough Wednesday and then headed out for an afternoon practice, four days after a Jacksonville pass rusher landed on his ankle and forced him to hobble off the field in pain. The Chiefs host the Bengals in the AFC Championship on Sunday. Hurts said Wednesday that his shoulder is still sore, though he didn't seem concerned. The Eagles will host the 49ers in the NFC Championship, also on Sunday. The winners of the conference title games will meet in the Super Bowl on Feb. 12 in Glendale, Arizona.
NBA – National Basketball Association
Last Night
Orlando Magic 126, Indiana Pacers 120
Magic 126, Pacers 120 – Banchero, Harris lead Magic to 126-120 win over Pacers
Paolo Banchero scored 23 points and Garry Harris made all six of his 3-point shots and added 22 points as the Orlando Magic held off a late rally to beat the Indiana Pacers 126-120. Bennedict Mathurin came off the Pacers' bench to score 26 points for the second straight game, and Myles Turner added 22 points and 13 rebounds. Buddy Hield hit his first five 3-point shots and finished with 21 points for Indiana. Wendell Carter Jr. had 18 points and 10 rebounds for the Magic, who hit 15 of 28 3-point tries and shot 56% overall.
Tonight
Detroit Pistons at Brooklyn Nets, 7:30 p.m.
Chicago Bulls at Charlotte Hornets, 7:30 p.m.
NCAAMBKB – Men's College Basketball
Tonight
Iowa at Michigan State, 7:00 p.m.             Superhits 103.7 Cosy-FM 6:00
(1) Purdue at Michigan, 9:00 p.m.             News/Talk/Sports 94.9 WSJM (joined in progress after HSBB)
NCAAMBKB – Siblings feed pro hoop dreams at Marquette, Notre Dame
Olivier-Maxence Prosper is a forward for No. 16 Marquette and he is inching closer to a potential shot at his NBA dream. The 20-year-old Montreal native has also been a lifelong inspiration to his 17-year-old sister, Cassandre, who plays for Notre Dame and wants to someday play in the WNBA. The two siblings have played basketball since they were very young. Both parents played in college.
NCAAWBKB – Women's College Basketball
Last Night
Eastern Michigan 63, Western Michigan 51
Central Michigan 69, Ohio 66
Tonight
(13) Michigan at (10) Maryland, 6:30 p.m.
(24) Florida State at (7) Notre Dame, 8:00 p.m.
NHL – NHL – National Hockey League
Tonight
Detroit Red Wings at Montreal Canadiens, 7:00 p.m.
Chicago Blackhawks at Calgary Flames, 9:00 p.m.
NCAAFB – Well-traveled Jurkovec happy to come home to Pittsburgh
Former Notre Dame and Boston College quarterback Phil Jurkovec has come home to Pittsburgh. The Pittsburgh native transferred to the Panthers in December after spending the last three years with the Eagles. Jurkovec says he wants to help Pitt take another step forward after winning a combined 20 games over the last two seasons. Jurkovec is one of three high-profile transfers with Pittsburgh ties who joined the Panthers in the transfer portal. Running back Derrick Davis came over from LSU and safety Donovan McMillon transferred from Florida. Both are from Western Pennsylvania.
USA Soccer – Late Grant Wahl to get US Soccer's Colin Jose Media Award
The late Grant Wahl will be honored with this year's Colin Jose Media Award, given to journalists who made long-term contributions to soccer in the United States. Wahl died at age 49 on Dec. 10 after collapsing while covering the World Cup quarterfinal between Argentina and the Netherlands at Lusail, Qatar. Wahl will be honored at the U.S. National Soccer Hall of Fame induction at Frisco, Texas, on May 6. Wahl worked for Sport Illustrated from 1996 to 2021, then started his own website. He also worked for Fox and CBS and wrote "The Beckham Experiment" and "Masters of Modern Soccer."
USA Soccer – Vazquez scores for youthful US lineup in 2-1 loss to Serbia
Brandon Vazquez scored to lead a U.S. lineup with seven starters making their international debuts, but the Americans lost 2-1 to Serbia in their first match since the World Cup. Veljko Simic scored the go-ahead goal in the opening minute of the second half for Serbia, which gave debuts to 14 players. Eight Americans in all debuted during a lively friendly that felt like spring training. The American team is in transition with interim head coach Anthony Hudson running the show while U.S. Soccer Federation determines the future of coach Gregg Berhalter, whose contract expired last month.
Tennis – 4 with Russian flags kicked out of Australian Open by police
Police say they have kicked four people out of Melbourne Park for displaying banned Russian flags outside Rod Laver Arena during the Australian Open. A Victoria Police spokeswoman said Thursday the four have not been charged but were evicted due to a ban placed on such flags by Tennis Australia. The flags, at least one of which included an image of Vladimir Putin, were being waved during a gathering outside of Rod Laver Arena after Novak Djokovic beat Russian player Andrey Rublev in straight sets in the quarterfinals of the year's first Grand Slam tennis tournament Wednesday night.
NBAGL – NBA "G"-League
Last Night
Oklahoma City Blue 113, Grand Rapids Gold 105
MCCAA – Junior College Athletics
Last Night
Women's Basketball
Lake Michigan College 64, Lansing Community College 56
Ariel Ford scored a game high 27 points and 23 rebounds as Lake Michigan College won at Lansing Community College 64-56. Olivia Eubank added 12 points and Kalyah Watson had 10
Kalamazoo Valley Community College 75, Southwestern Michigan 46
Abigail Long led KVCC with 23 points in a 75-46 win over Southwestern Michigan.  Macey Laubach had 11 points to lead the Roadrunners.
Glen Oaks Community College at Kellogg Community College, PPD
Men's Basketball
Lake Michigan College 91, Lansing Community College 74
Brian Hunter Jr. lead LMC with a team high 18 points, while Jailen Campbell scored 15 off the bench in the Red Hawks 91-74 win at Lansing Community College.  Abdoulaye Ba and Skylar Samuel each chipped in 10 points.
Kalamazoo Valley Community College 94, Southwestern Michigan 55
Glen Oaks Community College at Kellogg Community College, PPD
MHSAA – High School Sports
Last Night
Boys Basketball
Watervliet 46, Buchanan 45
Girls Basketball
Buchanan 44, Watervliet 32
Wrestling
Lakeshore 53, St. Joseph 15
Benton Harbor, Buchanan, Brandywine at Eau Claire
Buchanan 57, Eau Claire 17
Brandywine 69, Eau Claire 12
Brandywine 81, Benton Harbor 0
Bangor 66, Bloomingdale 15
White Pigeon 75, Bloomingdale 6
Three Rivers 73, Sturgis 0
Tonight
Boys Basketball
SMAC
Lakeshore at Portage Central, 7:00 p.m.    94.9 WSJM
Battle Creek Central at St. Joseph, 7:00 p.m.
Portage Northern at Mattawan, 7:00 p.m.
B.C. Lakeview at Kalamazoo Central, 7:00 p.m.
Loy Norrix at Gull Lake, 7:00 p.m.
Boys Swimming and Diving
St. Joseph at Battle Creek Lakeview, 6:00 p.m.
Bridgman at Loy Norrix, 6:30 p.m.
Girls Basketball
BCS
Our Lady of the Lake at Michigan Lutheran, 7:30 p.m.
Covert at Eau Claire, 6:00 p.m.
Watervliet Grace Christian at Countryside, 6:00 p.m.
SAC
Coloma at Bridgman, 6:00 p.m.
Southwest 10
Bangor at Bloomingdale, 6:00 p.m.
Decatur at Comstock, 7:00 p.m.
Cassopolis at Centreville, 7:30 p.m.
Marcellus at White Pigeon, 7:30 p.m.
Hartford at Lawrence, Cancelled
Competitive Cheer
SAC Jamboree at Berrien Springs, 5:30 p.m.
Podcast: Play in new window | Download (Duration: 2:48 — 2.6MB) | Embed
Subscribe: Apple Podcasts | Google Podcasts | Spotify | Amazon Music | iHeartRadio | Stitcher | Email | | More