[ad_1]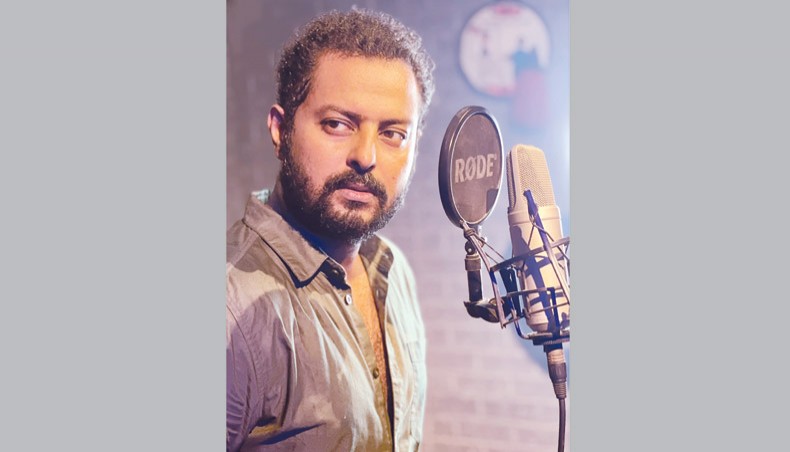 Singer, composer and songwriter Rehaan Rasul has said that it is crucial for musicians to protest against anomalies in the society as music can play a significant role in changing people's outlook.
'I have been raising voice against anomalies through music. On a certain day, I came across a news about child rapes, and felt extremely fretful. The news left a huge impression on me. Later, I wrote, composed and lent my voice to a song titled Kalankini Kaali,' Rehaan Rasul told New Age.
Mentioning Lalon Shah and Kazi Nazrul Islam, Rehaan said that he wrote the song and made its music video because music could leave an impression on people and facilitate social change.
'Music has been playing a far-reaching and effective role in raising awareness against various anomalies for hundreds of years. In this regard, I would like to mention particularly the names and works of Lalon Shah and Kazi Nazrul Islam,' said Rehaan.
Lalon Shah was not only a mystic poet or a philosopher, but he was also a social reformer. In his many poems and songs, he protested against the inconsistencies and injustice of his time, added Rehaan, mentioning, 'On the other hand, our national poet Kazi Nazrul Islam also raised his voice and protested against the inconsistencies, injustices of his time through his songs and poems.'
Rehaan Rasul earned acclaim for a number of tracks, including Baje Shobhab, Rupkothar Jogote, Ferate Parini, Shanti Chukti and others. Rehaan-penned and composed song 'Baje Shobhab' has garnered more than 46 million views while his duet song with Abanti Sithi 'Rupkothar Jogote', penned by poet Shomeshwar Oli, has garnered more than 34 million views on YouTube till date.
Although a number of the singer's songs have garnered millions views on YouTube and different social media, he thinks that a song should not be evaluated based on the number of views it garners on YouTube or online platforms.
'I think that a song only can leave an impression on music lovers if the song can touch hearts. The first song I sang after 'Baje Shobhab' was Shomeswar Oli-penned and Sajid Sarker-composed "Bhalo Thakbo". Although the song sounded great to me, it did not garner a lot of views on YouTube,' he mentioned.
He also thinks that due to various reasons many quality songs do not garner a lot of views on YouTube or social media,
'Even a poor-quality song can garner a lot of views nowadays. Therefore, the quality of a song should not be determined based on views,' he said.
Rehaan Rasul's debut playback song titled Bhuler Gaan has been featured in Fakhrul Arefeen Khan-directed film 'Gondi'. Following which, the singer has lent his voice to a number of playback songs, including Priyotoma film's Govire, Surongo film's Gaa Chuye Bolo and Antarjal film's Path Bhola Pakhi.
The singer has also received huge response for his songs, including Bhalo Thakbo, Eso, Samay, Rangmilanti, Anagoto, Mayajal, Ami Tomar Hoye Jai, Porajoy, Tomar Preme Parchhi Na, Dhrubotara, Smrittir Alpin and Tomar Jonno.
'If the lyric and tune of a song is to my liking, I try to release it for music lovers. When I listen to my songs being played in cinemas, I really miss my mother. If she was next to me today, it would have felt that I am in heaven,' shared Rehaan.
 His songs, including Ekdike Prithibi, Tomar Moto, Ei To Ami Achhi and Feriwala have been released recently. He also spoke about his upcoming venture.
'I am working with Joy Shahriar in a song written and composed by Ketan Sheikh, which will be released soon. Besides, if I can collect funds, I want to release a music video of a song written and composed by me towards the end of December,' Rehaan Rasul concluded.


[ad_2]
Source link