[ad_1]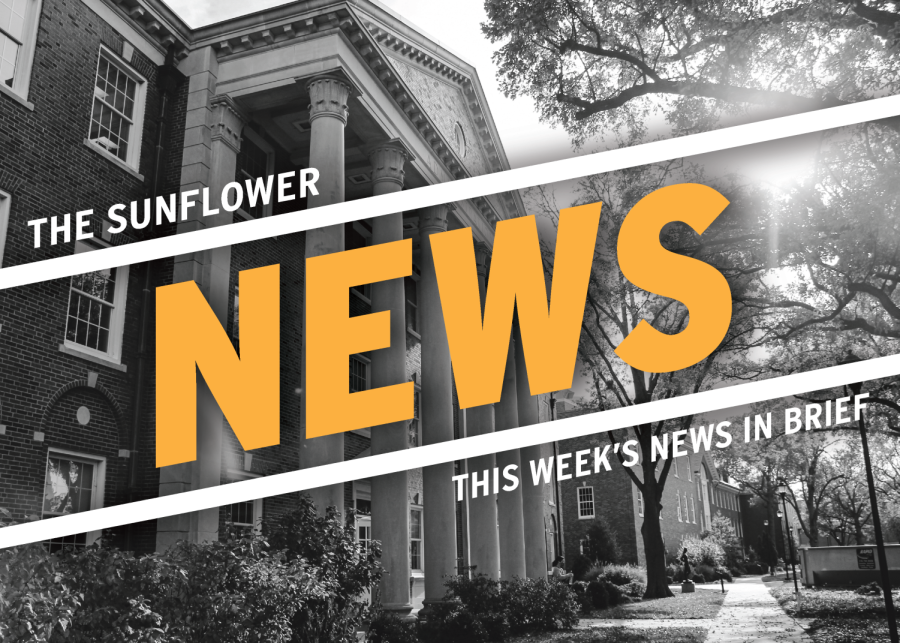 Shocker bowling lanes close temporarily
Bowling fans and pinhead pundits will have to find another place to bowl this week while the lanes at WSU's Shocker Sports Grill & Lanes are temporarily closed. Located on the bottom floor of the Rhatigan Student Center, the bowling lanes will be out-of-service while new pinsetters are installed. 
The repairs, which began on July 31, will conclude by Aug. 12, and the lanes will reopen on Aug. 13. The lanes' other services, such as its grill, arcade games and pool tables, will remain open and functional while the lanes are updated.
New process for WSU systems internet access
For university students, staff and faculty struggling to access the internet from WSU systems, WSU News has published a list of steps to troubleshoot and restore system connections with non-WSU traffic. The connectivity issues follow an update of expanded controls to protect university data and processes.
Those having difficulties accessing non-WSU systems can regain connectivity by visiting wichita.teamdynamix.com and signing into the Client Portal. Then users must search for "Firewall / Security Request" in the search bar and Request a Service with their WSU information.
For additional help or information, users can contact WSU's Information Technology Services at [email protected].
Campus departments, organizations can register for Involvement and Community Fair
With the fall semester quickly approaching, WSU has began coordinating back-to-school and welcome-to-campus events for returning and incoming students. 
One such event, the WSU Involvement and Community Fair, is accepting registration for tabling from student organizations, campus resources and departments, and community partners and clubs. 
Groups will have the opportunity to recruit and present information regarding their organizations on the north patio of the Rhatigan Student Center on Aug. 31. 
Registration is due by Aug. 22 and can now be completed via the Involvement and Community Fair 2023 Registration link on ShockerSync.
Heskett Center to host pool party, RecFest events
Campus Recreation will sponsor a pool party at the Heskett Center later this month so WSU students, faculty and staff can beat the summer heat and enjoy the amenities campus has to offer. The party will be from 7-9 p.m. at the Heskett Center on Aug. 17. 
Additionally, a second pool party will be hosted on Aug. 23 and feature music, contests and popcorn.
RecFest, an annual showcase of intramurals, sport clubs and recreational activity groups, will also present at the Heskett Center later this month. On Aug. 22, students are invited to attend the free mixer from 5-7 p.m. to make new friends and participate in event competitions.
ITS to function remotely on Aug. 2 and 3
The WSU Information Technology Services (ITS) Help Desk and Desktop Support teams will temporarily shift to remote service on Aug. 2 and 3 due to construction in Jabara Hall. While Jabara Hall faucets are replaced, ITS will be available virtually until Aug. 4.
For questions or help with information technology-related services, ITS can be reached at [email protected] or 316-978-4357.
OneStop hours extended during August
OneStop Student Services, the "one-stop" office for registration, financial aid, admissions and student accounts concerns, will extend its operating hours during August to better accommodate the needs of incoming and returning students. 
OneStop will be open from 8 a.m. to 6 p.m. from Aug. 1 to Aug. 31 and can be found in room 112 of Jardine Hall.
Students can call, walk in or schedule appointments at OneStop at 855-978-1787 or through the self-help portal. Staff are available 24 hours a day, seven days a week to answer calls and provide aid.
[ad_2]
Source link