[ad_1]
The 2023 Millheim SummerFest kicked off at 10 a.m. on Saturday featuring live music and local food and drinks through 5 p.m. on Sunday.
Around 20 musicians participated in this year's SummerFest across three locations, including the Elk Creekside, the Millheim Hotel and the Pisano Winery, according to Pisano Winery Owner Andy Pisano.
The annual festival began to "bring the community together" and raise money to support the Millheim community post COVID-19, Pisano said.
Many people gathered in Millheim for SummerFest, from "regulars" to visitors from State College, Lewisburg and Mifflinburg.
The festival offers a "good mix of music" for spectators, according to Pisano. From the electric piano to guitar solos, and bluegrass to classic rock and heavy metal.
Sixteen vendors participated in this year's SummerFest, according to the Millheim SummerFest website. Pisano said it was challenging to coordinate with businesses and set up advertisements, which "takes a lot of volunteers a lot of time."
"We were gathering and cleaning up [to prepare for the festival]; we marked our spots for the vendors; we coordinated with the vendors to make sure we had enough space," Pisano said. "We make a lot of extra slushy mix and different mixes that we use in our drinks, and we try to stock up the wine racks ahead of time — it's a couple of days of preparation."
 Pisano said another "big event," Merry Millheim, will be held around Christmas, which will include music and food.
Artist Karl Leitzel said the Pisano Winery, Millheim Hotel and Elk Creekside connected musicians from their network. Leitzel said people could "move around" to see musical performances with "not much overlap" between the three venues.
In addition to over 30 years of painting experience, Leitzel said he plays guitar, saxophone and harmonica, and hopes to "enjoy the festival" and play music on the streets.
"The last two years, I was busy with more things I needed to do during [SummerFest], as well as I had my stand selling musical instruments," Leitzel said. "This year, I can actually enjoy it.
Freestyle Fiber Artist Samantha Statham said it was "a really nice experience" to see "a lot of participants and unique artwork." She promoted her crochet artwork business, SunnyDazeWith Sam, and talked with over 20 people.
Statham said she spent "most of her life" in Millheim, "a great place" with "a lot of good people."
She prepared her crochet artwork and stickers after receiving the invitation one month ago. Preparing items for the SummerFest and her "small business orders" were the most challenging, and she "got everything ready" on Friday night.
Statham said Millheim "has great vibes," bringing different business entities together during the SummerFest.
"They have so many different arts and music festivals going on [and] so many different opportunities to mingle all the breweries, wineries and cider houses. They all host different events, it's a really good time," Statham said.
For Karen Baxter, who came to the festival to support her husband Ken Baxter, there were "lots of nice things" to "explore" at SummerFest.
Baxter said her husband plays "soft rock" and he is "very good at writing songs," with many original songs correlating to his life.
"He [has had] a lot of life challenges, and he's always been able to put what has happened to him into his music," Baxter said. "His music is very, very deep."
She said her husband raises money for a foundation to help "awaken the public's awareness" in saving lives, which is a part of his "life mission." 
Baxter felt the "relaxed and loving" atmosphere in the Millheim community, saying it was a very "family-oriented place." She said the winery's arrangement was "very smooth, streamlined and [had] no issues."
Baxter said she hopes the Millheim SummerFest can attract more people.
"As the day goes on, more people come out in the afternoon and the evening, but I really hope that [SummerFest] could continue to grow," Baxter said.
Attendee Carolyn Bryant hopes for more advertisements to attract more people. Bryant came to Millheim to visit her brother, who has been living in Millheim for 45 years, "specifically to see Biscuit Jam," a music band with Kelly Countermine and Mark Hill.
Countermine and Hill played American Folk for the Millheim SummerFest, and Bryant said they have "spectacular voices."
"[Hill] plays ukulele, mandolin and guitar — I play guitar," Countermine said. "We both sing and harmonize, and try to play music that people will enjoy and sing along to."
Originally from State College, Countermine and Hill like visiting counties where the locals "don't always get as much live music."
"We love getting out and seeing the people, playing live music and watching people enjoy [themselves] — it is the best feeling ever."
MORE NEWS COVERAGE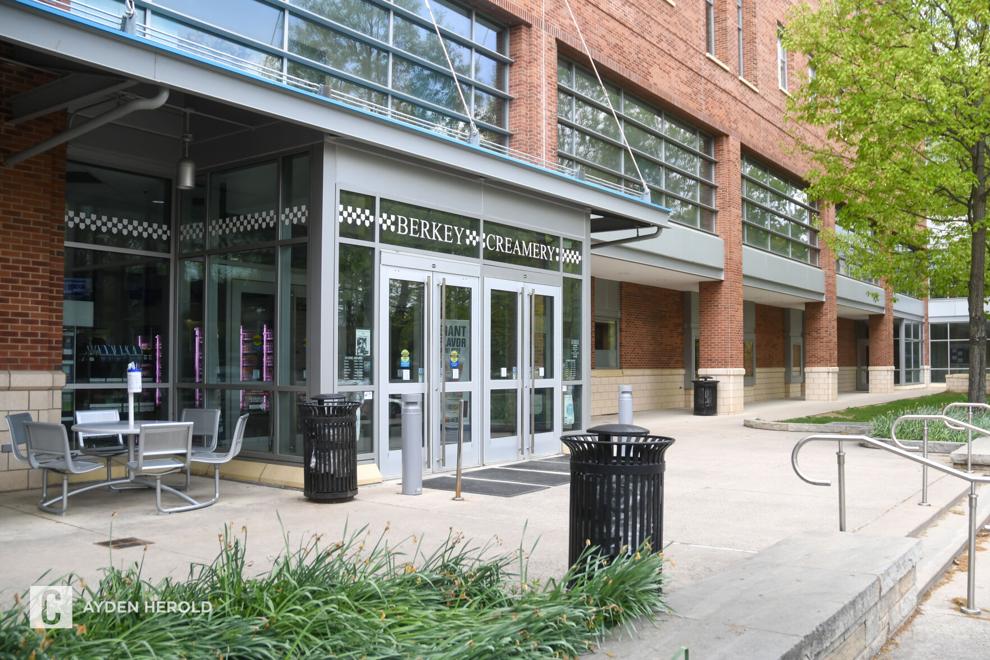 The Penn State Berkey Creamery temporarily renamed its birthday cake-flavored ice cream to c…
[ad_2]
Source link