[ad_1]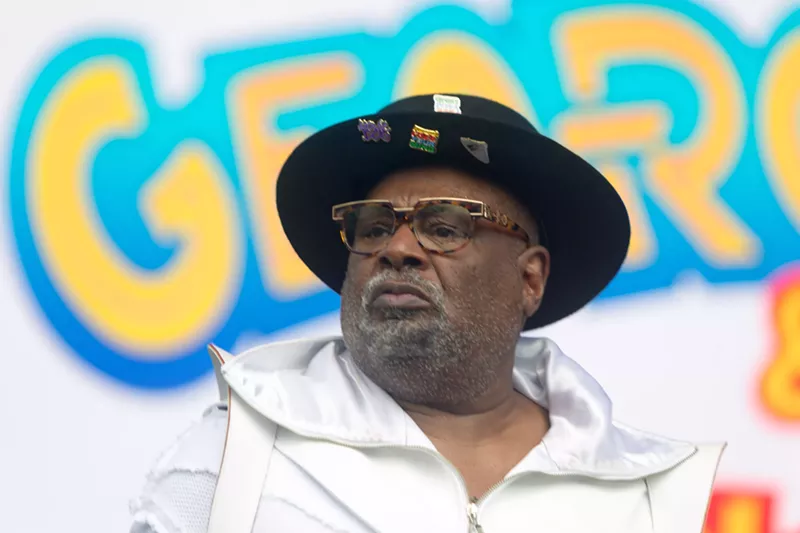 Got a Detroit music tip? Send it it [email protected].
Welcome to Ladymonix's house: After releasing a string of consistent EPs over the last five years on her self-published Frizner Electric label, Ladymonix has hooked up with Swedish label Studio Barnhus for her latest four tracks. It's an apt partnership, as the label has a reputation for presenting lively, highly-charming house music — the exact kind of concoctions that Ladymonix is an expert at serving up. Her Welcome To My House EP keeps the soulful groove of sacred house music as its foundation, and deftly mixes in solid vocal samples and psychedelic flourishes that pack in so much personality. If you've caught a Ladymonix live set at one of her numerous residencies around town (Motor City Wine, Temple Bar, Spot Lite… she plays them all!), you know how she can move a room. That same commanding presence is evident on this latest record, which I expect will turn up in Detroit record stores as soon as the vinyl copies arrive in the U.S. In the meantime, digital is available via the Studio Barnhus Bandcamp page (vinyl available there as well) or wherever you regularly stream music. —Joe
John Beltran may cause another heat wave: The genre commonly referred to as Balearic, or a very '90s style of chillout music, often conjures up feelings of nostalgia and blissful longing for long summer nights. Even when masters of this form, like John Beltran, release brand new music, it has the power to transport listeners back to that very specific kind of beachfront scene, even if they've never actually experienced it firsthand. Beltran's latest LP Serendipia blends a few of the musical polymath's influences (like Latin jazz, Brazilian bossa nova, and ambient techno) into stunning, sun-soaked worlds contained within each track. As I listen with my eyes closed, I'm transported to Ibiza or Istanbul, ambling along the beach at sunset or riding a jetski in long arcs toward the infinite horizon. The new album is available digitally and for vinyl pre-order (releasing July 30) via the Oath Records Bandcamp page. —Joe
Love Club Detroit birthday party: Love Club started just a few years ago with a simple mission: to bring people together to support music and community. The group's founder CoveLove has been a part of various DIY music scenes for a good chunk of his life, playing in bands and organizing house parties and generally learning the ropes about how to show people a good time. He has since become a successful local DJ and a great party promoter to boot, and to celebrate Love Club's third anniversary he and his collaborators are throwing a massive party at Tangent Gallery that will feature two stages showcasing the city's best in hip-hop and dance music, featuring performances by some great artists such as Gulley & Friends, DJ Psycho as Piggy McTiggers, Dretraxx, Aboudi Issa, and more. Head on over to Resident Advisor to grab your tickets. —Broccoli
African World Festival comes to Hart Plaza: The Charles H. Wright Museum of African American History is celebrating the 40th Annual African World Festival this weekend, July 14-16 in Hart Plaza. The three-day celebration seeks to highlight the "beauty, strength, and spirit of the African Diaspora," and will feature multiple stages of entertainment and over 125 vendors with food, clothing, health products, visual arts, live demonstrations, community resources and information, and more. In their own words, "Our gathering this year will highlight and represent our community and our shared past, present, and future. We look forward to exchanging stories and honoring where we've been and where we're going." The heavy-hitting musical lineup features performances by George Clinton & Parliament Funkadelic, the Sun Ra Arkestra, the Detroit Youth Choir, Jessica care Moore's "Black Gold of the Sun," and many more. You can get tickets at thewright.org. —Broccoli
Subscribe to Metro Times newsletters.
Follow us: Google News | NewsBreak | Reddit | Instagram | Facebook | Twitter


[ad_2]
Source link