[ad_1]
For about a dozen Thursdays each year, in the dog days of Madison's summer months, Jim Latimer can be found at his usual spot — atop a riser in Rennenbohm Park with baton in hand and his back to the crowd as he directs the Capitol City Band.
Latimer will enter his 43rd year with the Capitol City Band when it kicks off its 55th season on June 29, just two days after Latimer's 89th birthday. He also leads the all-volunteer VFW Band every year from September through May, and earlier this month he brought back the decades-old Madison Marimba Quartet after a three-year hiatus caused by the COVID-19 pandemic.
Latimer has for decades provided countless Madisonians with a free ticket to a classic Americana musical experience, along with a few words of wisdom and chuckles along the way.
"It's getting people to realize the value, if you will, of music as part of the arts, as part of sound, and it's a never-ending crusade," Latimer said. "It has taken me through retirement and whatever else comes up next. I do not tire of it, I don't."
Latimer moves slower than he did when he joined the Capitol City Band in 1981, but once he reaches the riser or behind one of the many marimbas at his home outside Oregon, he's right back to the music that's been in his DNA for decades.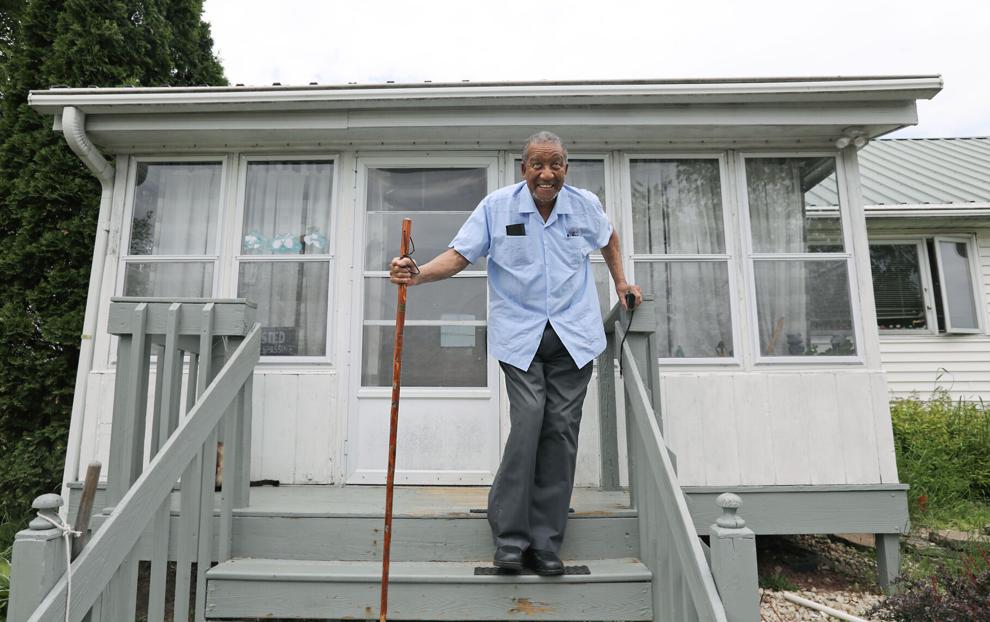 "We play our hearts out, but you're not going to make a record because it's playing from the heart for the fun of it," said Greg Smith, 69, who has played clarinet with the Capitol City Band since the early 1980s. "I think that's something that Jim has facilitated for all of these people that come through the bands, as well as for the audience."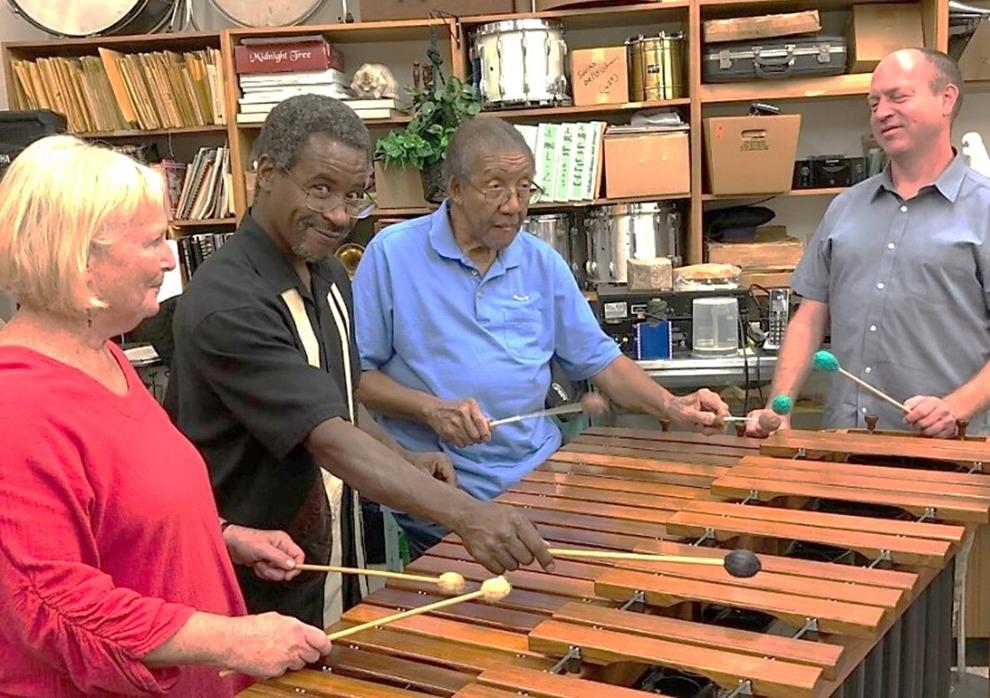 Steve Holtzman, 74, recalls watching Latimer conduct when he was about 7 years old. His dad played French horn with the Capitol City Band for years, while Holtzman and his mom watched Latimer conduct "with his whole body."
"My mom used to be sitting right in front and saying, '10-yard penalty, backfield in motion,' because he's wiggling his butt just as much as he's directing with his hand," Holtzman said.
Holtzman said what Latimer gives to the community stretches far beyond quality music.
"He is just living out of love and that's the message he gives at these concerts," Holtzman said. "During the most trying, fraught, political times, he'll just say 'let's pull together and learn to love each other even better.'"
Growing up in Tulsa, the men in Latimer's family, including his dad and several brothers, gravitated to careers in construction. It was his mother, who was a singer and choir director, that played the primary role in encouraging — or more appropriately, steering — the future percussionist into a life of music.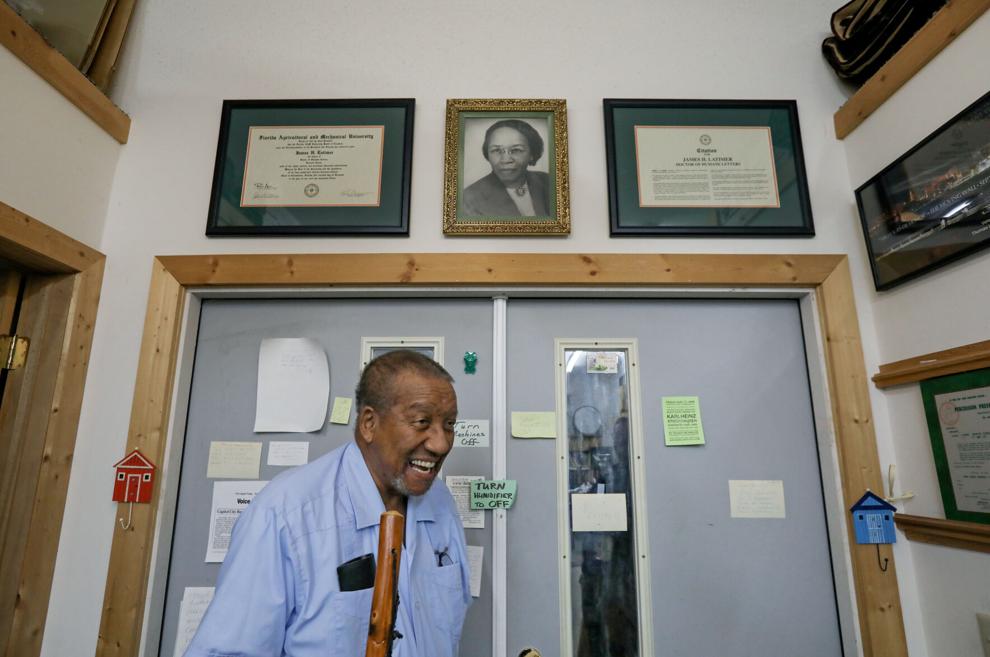 "She kind of leaned a little bit on me," Latimer recalled. "She was kindly insisting that I learn to play the piano and I'm glad she did.
"I think I was set up from the very beginning," he added with a chuckle.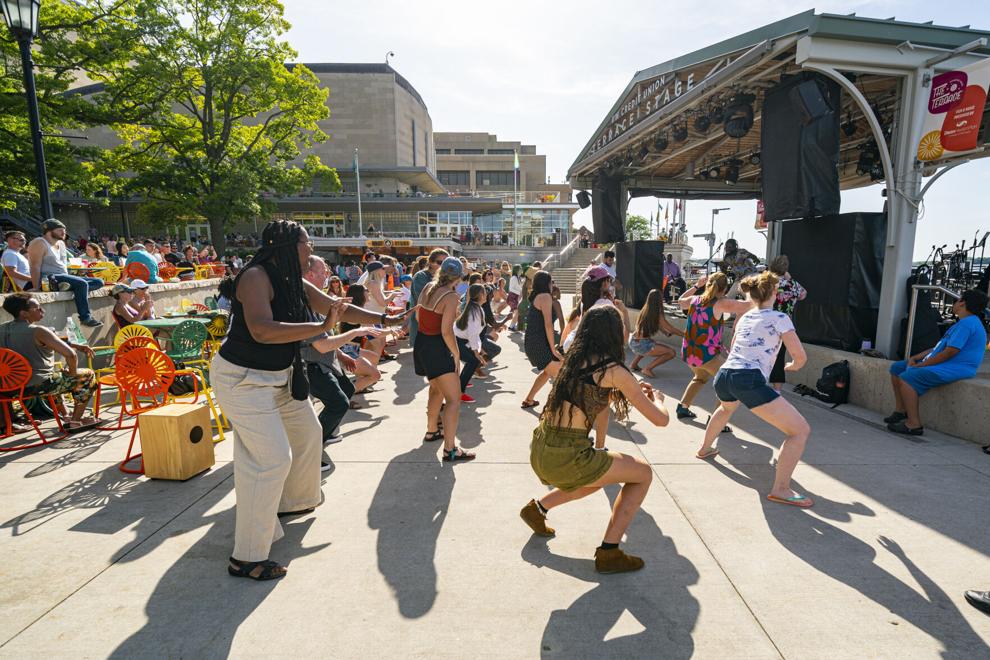 Latimer later enrolled at Indiana University, but he ultimately rerouted from his initial plan to pursue a career in medicine when he majored in percussion, while also studying cello, harp, bassoon, flute, violin and trumpet, among other instruments.
"Mom won out because I found my way back over to the music building," he said. "As I sit here and think about all those years, it was by design and it paid off for her, because it's in me and that's all I think about."
After college, Latimer taught percussion for five years at the all-black Florida A&M University in Tallahassee. He then moved to Boston, where he failed to secure a chair with the Boston Symphony, but joined the orchestra's roster as a sub. Latimer eventually played under the leadership of legendary conductors like Arthur Fielder, Eric Leinsdorf, Leonard Bernstein, Eugene Ormandy and Pierre Boulez.
In the 1960s, as civil unrest sparked riots in large cities like Boston, Latimer took a call from UW-Madison seeking a percussion teacher — a role he accepted and held until his retirement in 1999.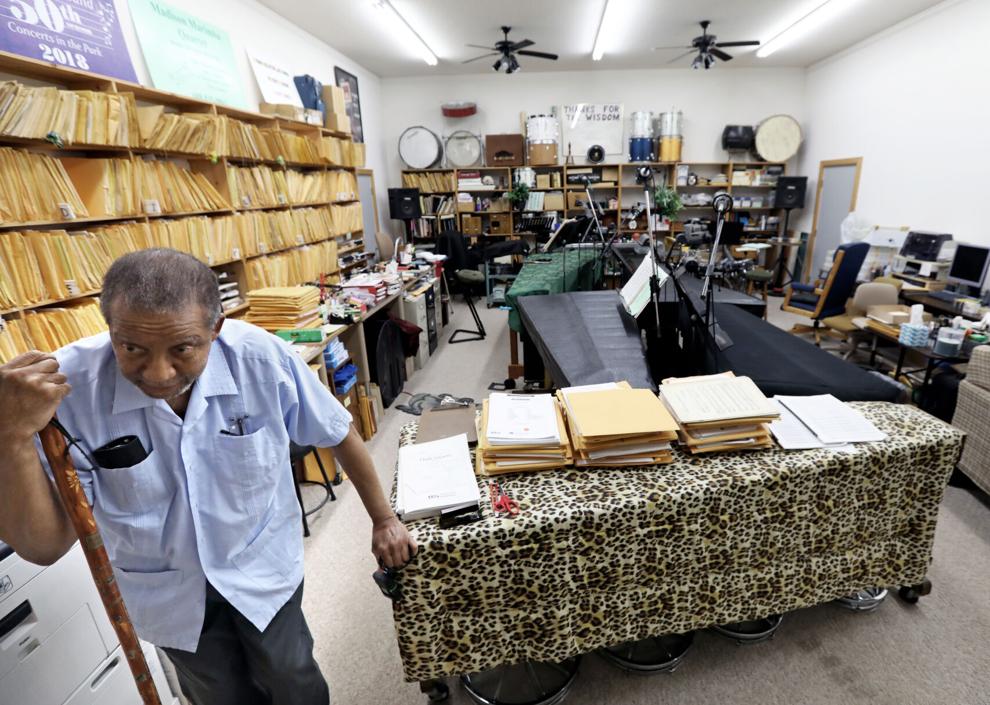 Arriving in Madison in the late '60s, Latimer had a front row seat to protests against campus recruitment efforts by the Dow Chemical Co., which made napalm, a flammable gel used during the Vietnam War.
"That was my introduction to Madison," Latimer said. "What we did was try to protect ourselves and stay out of it as much as we could, but it was all around us. Even sometimes at concerts, there would be disruptions."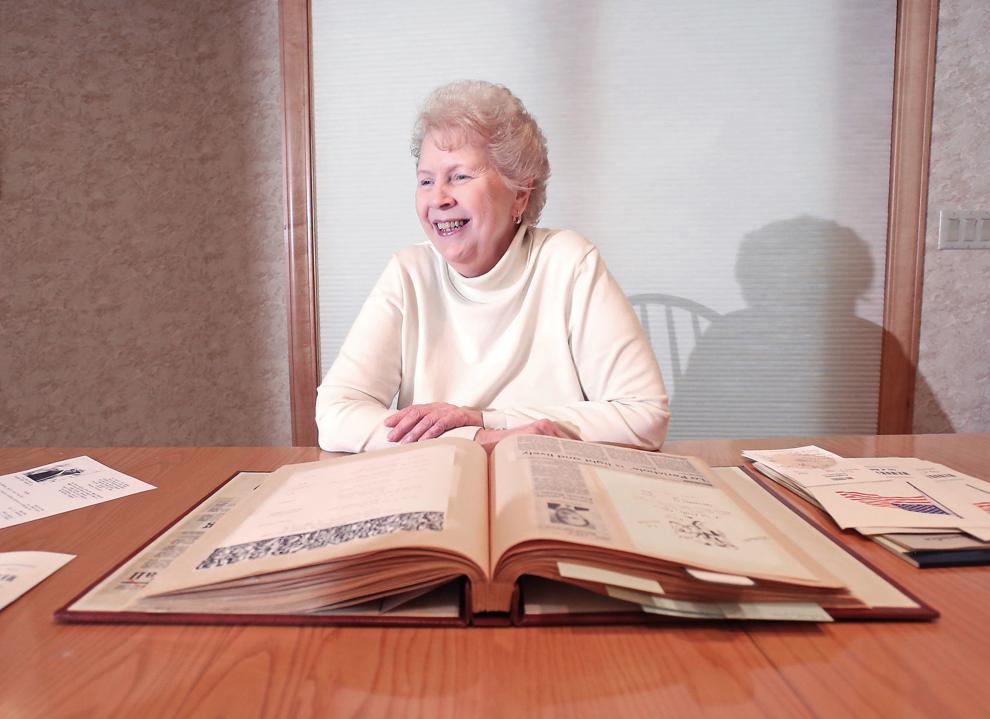 Latimer became the Capitol City Band's conductor in 1981, following the death of the band's founder, Elmer Ziegler.
Dr. Marilyn Chohaney started playing piccolo for the Capitol City Band in 1994. The 69-year-old described Latimer as a conductor who leads from a position of mutual respect.
"He's the sort of person who expects a lot from a professional musician, but also at the same time puts you at ease, so I was immediately drawn to the band," Chohaney said.
"She kind of leaned a little bit on me. She was kindly insisting that I learn to play the piano and I'm glad she did."

Jim Latimer, remembering his mother's influence
[ad_2]
Source link