[ad_1]
With Guardians of the Galaxy Vol. 3 out this week, wrapping up the era of James Gunn's misfit band of Marvel heroes, we find ourselves asking "please don't stop the music" as the cast embarks on a farewell tour of sorts.
We Rode the New Disney Coaster Guardians of the Galaxy Cosmic Rewind
io9 caught up with Sean Gunn (Kraglin, Rocket Raccoon set perfromer) and Maria Bakalova (Cosmo the dog) at an event held by Disney at Funko Hollywood to celebrate the merch collection for the Marvel Studios film. The duo were on hand to meet their Funko figures and talk about the film.
---
Sabina Graves, io9: First of all, congratulations on the film, what an incredible conclusion to the story. Sean, I want to start with you. What's it been like on this journey as Kraglin? I read in an interview with James [Gunn] that originally he was just going to be a first mate for Yondu. But as the films went on, he became more and more prominent. Was that something that evolved from backstory stuff you were working on as an actor, or did it just occur as the films progressed?
Sean Gunn: We sort of figured out who Kraglin was over the course of making the first movie. His role wasn't quite as well defined until until that first film was finished. And then we saw, "Oh, wait a minute, this guy is with Yondu, who's been there from the beginning. He was there." We knew he was there when Peter was was taken in by the Ravagers when he was a young kid. And so Kraglin's always been there. So we know that, and we got a little more of this and that in the holiday special as well—that Kraglin's been there all along. So he felt like a peripheral character when I first was introduced to him, but over the course of the movies, I got to understand that, no he's really part of this whole story.
io9: Maria, I loved Bodies Bodies Bodies which is total genre shift from playing Cosmo in Guardians. What was it like going from that dark indie to something more spirited, fun, and big—if you shot this after?
Maria Bakalova: Yes, I did it before I came to Guardians and yeah, it was a huge genre shift. I like both of the films but I'm a huge Marvel fan, so I fell completely in love. It's like I'm living in a dream. Being on set and sharing the screen, watching the screen and me participating in this process with all of these great people, it's been just [an] honor.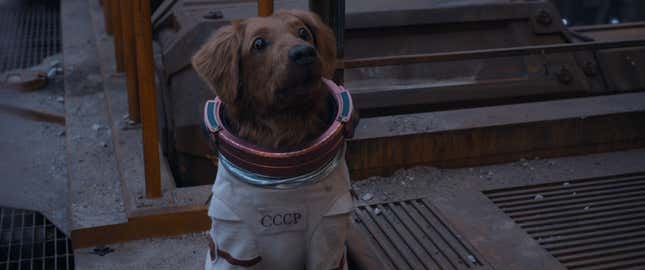 io9: Did y'all get to work closely on set as Kraglin and Cosmo?
Gunn:  When Cosmo is there on screen, Maria is there—which is awesome. And I know what that's like from work that I've done on Rocket [Gunn's the mo-cap performer, while Bradley Cooper does the voice]. So I know how important it is to, like, actually be there and be participating. It helps makes the character that much richer and more full. So yeah, we worked together a ton.
io9: The Awesome Mixes are so special to fans. My husband and I met around the time the first film came out and we adopted the Awesome Mix Vol. 1 as opposed to having a "song." I would love to know if, for you, there's a song that stands out with the most sentimental value?
Gunn: I do. From the second movie, there's a song called "Lake Shore Drive" by Aliotta Haynes Jeremiah, which was a really a more sort of obscure song. It wasn't a top 40 hit, but it was a hit locally when we grew up in Missouri in the late '70s and early '80s. And so first of all, it's just a beautiful song. But also to hear it reminds me of our past, you know, of my brother and I, and like all of the songs we've shared together over the years. That's just one. I really feel some emotional connection to a lot of the songs in all three movies.
io9: You have a top five? And Maria do you have any faves?
Gunn: In this new movie—I always like the weirder ones, you know, it's the ones people don't know as well. I love "Poor Girl" by X and "I Will Dare" by the Replacements, which are both in this new one. And I've always loved "Come and Get Your Love" [by Redbone], which is the big one that has sort of taken off and found its new life. And "Lake Shore Drive," as I said. Maybe "I Want You Back" by the Jackson 5— if I was rounding out my top five.
Bakalova: I like all the soundtracks that are connected to Guardians. I mean, I have to say that I get one that as a dog, the last song, which is "Dog Days Are Over" [by Florence and the Machine], and the more I think about it, the more I get to the confusion of, "Yeah, I like the song, but is that supposed to mean something towards [Cosmo]?"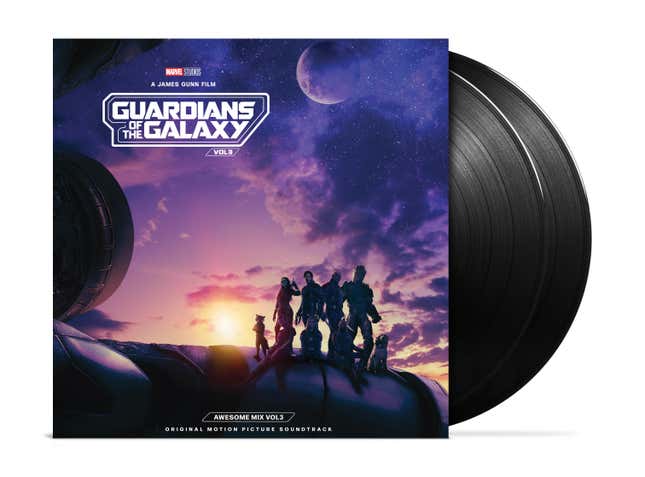 Guardians of the Galaxy Vol. 3 and The Awesome Mix Vol. 3 (vinyl and streaming) are out now. Look out for the cassette dropping July 7 to complete your tape collection.
---
Want more io9 news? Check out when to expect the latest Marvel, Star Wars, and Star Trek releases, what's next for the DC Universe on film and TV, and everything you need to know about the future of Doctor Who.
[ad_2]
Source link