[ad_1]
Talk about a perfect pandemic pivot.
Anthony Russo was doing well for himself for nearly two decades as a tap dancer, mostly with the popular Australian touring outfit "Tap Dogs." He joined the ensemble two weeks shy of finishing his senior year at St. Charles High School.
"Tap Dogs" took Russo around the world and then some, through each of the United States, along with Canada, Europe, Asia, South Africa and Saudi Arabia. He performed at the Kennedy Center in Washington, D.C., Radio City Music Hall and Carnegie Hall in New York City and at NFL halftime shows.
When the pandemic hit in 2020 while he was performing on a cruise ship of all places (on a non-"Tap Dogs" tap gig), he had to figure out what was next for him. He took his hobby — singing and playing guitar — and brought it to the forefront.
Since then, he has been steadily building up Russo & Co., his Americana band performing locally and beyond including a show April 28 at the Hawthorn.
It's a return to the Hawthorn stage for Russo and Co., who opened for Shane Smith and the Saints at a packed show in January.
"We played in front of 1,000 people, and we had them," says singer and guitarist Russo, who is joined by Quinten Coe (upright bass), Gus Page (electric guitar), Sam Shull (drums) and Jake Willis (banjo).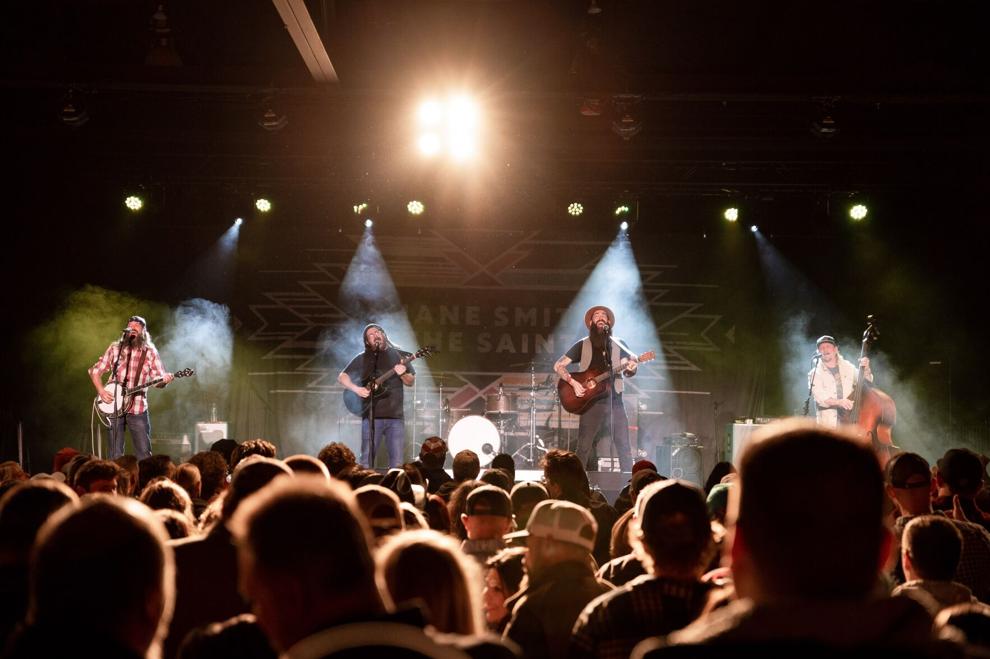 Russo hasn't let go of his tap-dancing talent.
"I figured out how to integrate it into my music. Everything I used to do evaporated, and I had to create my own platform to keep doing it. Now I'm bringing tap dance into an environment that's not typical. It's an uncommon space," he says. "I'm doing this in bars and clubs where I put my (tap) shoes on and people are like, 'What the hell?' I'm hitting a market where people didn't show up to see a tap dancer."
"They want live music, and there's this guy singing and playing and tap dancing. They're experiencing it all, and it's magical."
Incorporating dance in his concerts was not only necessary for Russo, it was natural.
He's been dancing since he was 2 years old. His family owns Performing Arts Centre in St. Charles, and he says he was classically trained in all types of dance.
But by the time he turned 15, he knew it was all tap for him. He'd always idolized legends like Sammy Davis Jr. and Gregory Hines for their tap dancing as well as their other entertaining skills.
"There was nothing they couldn't do."
After tap dancing at the Muny as a young teen, he joined "Tap Dogs" at 17, two weeks before his senior year of high school concluded in 2001.
"I had full support from my parents. I was fortunate in that my dad was an actor and singer and stage carpenter, and my mom is a dancer and teacher," says Russo, who finished up high school with home schooling on the road, allowing him to graduate on time.
Russo says while touring with "Tap Dogs" early on, he and a few other dancers passed the time on the tour bus by performing songs. He bought his first guitar in 2002 and was all in with his favorite new hobby.
"I never imagined this would be out front," he says of the music. "I'd been making a career where I never had to say a word on stage."
Russo released his first EP in 2018 titled "Comin' Home," a self-produced, largely solo effort that was all about traveling and included the song "Road Dog Blues."
But his life on the road ended when "the pandemic killed my career." He knew he wouldn't try tap dance livestreams, feeling the lack of human connection there just wasn't for him. He started doing construction work, while also continuing to strum his guitar.
He actually started cutting his teeth with live music publicly just before the pandemic, back in September 2019 when he approached the Krawl Daddy's in St. Charles (now closed) and asked if they'd be interested in some music on Sundays.
Unlike tap dancing, he livestreamed his music performances from his basement like so many others, and even made it profitable. He returned to Krawl Daddy's when things opened up, and began performing at other spots around the St. Louis area.
"The word started spreading there's this guy who plays guitar and tap dances," says Russo, who describes his music as honest and true to his journey, and hugely inspired by life on the road and missing home.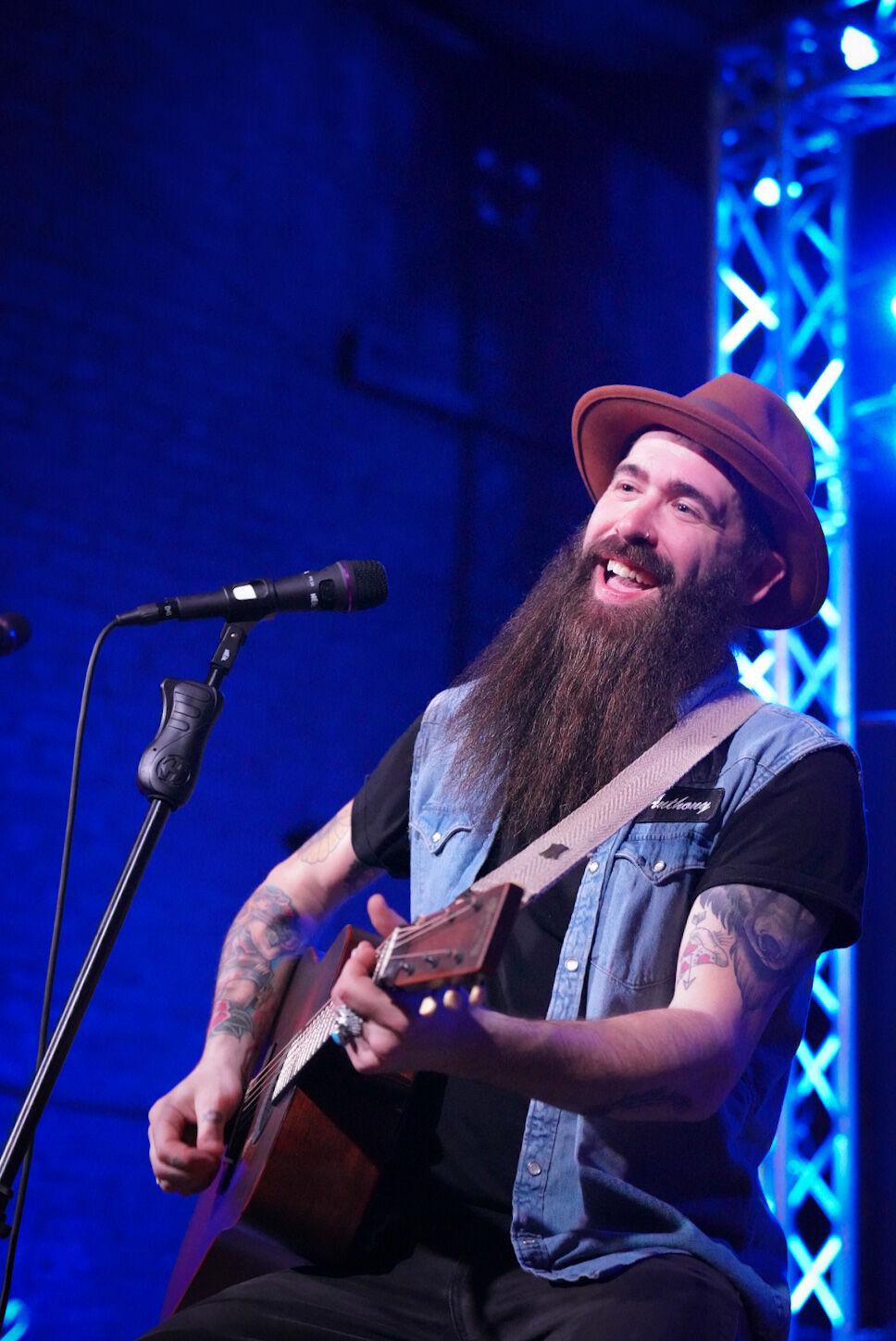 "I write songs about my reality and do my best to make it relatable to everybody."
Chris Stapleton, particularly early Stapleton when he was with the SteelDrivers, is especially influential to Russo, along with names like Gary Clark Jr., Tyler Childers, Zach Bryan and Cody Jinks. Hearing all kinds of music at his family's dance studio, opened him up to different genres as well. It's all about powerful vocals and strong storytelling for him.
Russo has been steadily releasing singles including "Drink and Drive" and "Something to Believe In," with more songs to come. He's hoping to release a project with is band by summer.
What Russo & Co. with Mark Perkins Band and Redemption River • When 7 p.m. April 28 • Where The Hawthorn, 2231 Washington Avenue • How much $15 • More info ticketweb.com
[ad_2]
Source link