Country music superstar Dolly Parton questioned her own qualifications when it came to her induction into the Rock & Roll Hall of Fame last November, but the inspiring singer-songwriter respectfully accepted the accolade with the promise that she would rock out on her next album.
That genre-hopping record is now in the works, and according to Parton, she's working with some real rock legends to make sure it hits all the right notes. 
"I reached out to a lot of the friends that were on the Rock & Roll Hall of Fame with me when we were there those few days rehearsing," Parton explained during a video visit to the "Rachael Ray Show" on Jan. 24.
The beloved "Jolene" singer said the album's title is "tongue-in-cheek," as she's called it "Rock Star" in reference to herself. But the name seems fitting considering the rock royalty joining the 77-year-old on the project.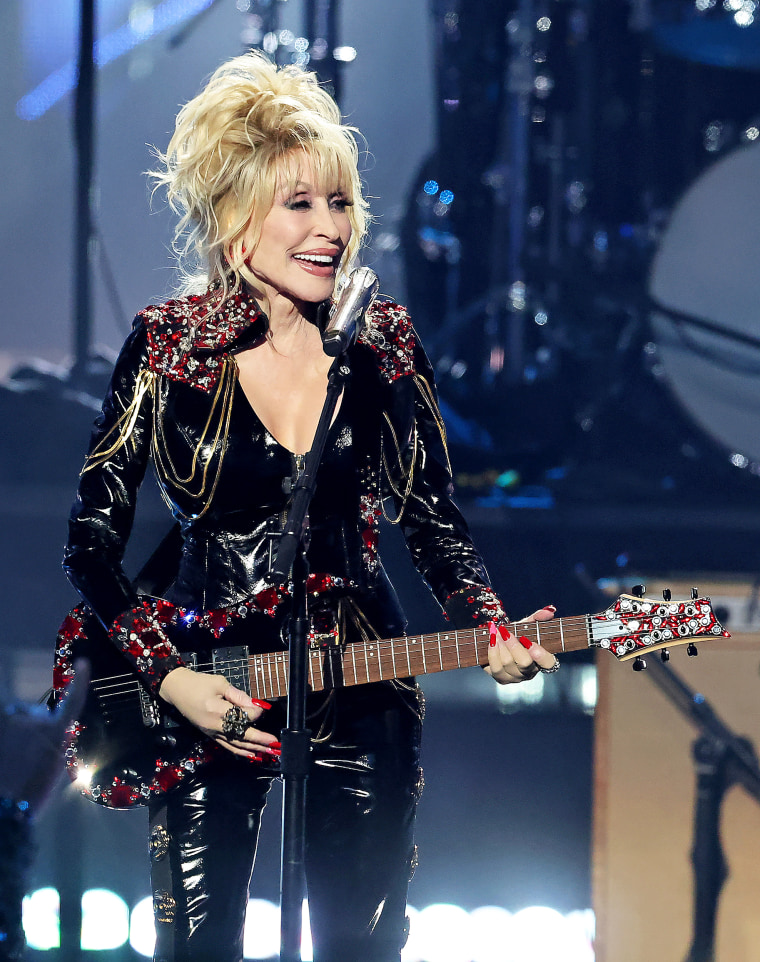 "I've got a lot of wonderful, iconic songs that people are gonna love, and a lot of wonderful, iconic singers joining me on them, like Elton John is on one of the songs he wrote," Parton said. "Of course Paul McCartney sings with me on 'Let It Be,' and we've got John Fogerty. Stevie Nicks and I just finished our song, and hopefully we're going to have Cher and Annie Lennox. Got Joan Jett. We've got all kinds of wonderful people are going to be on the album."
During a visit to "The View" one week earlier, the hit-maker dropped even more big names, revealing that she hopes to get Mick Jagger on board. But barring that, she's recording the Rolling Stones hit "(I Can't Get No) Satisfaction" without him.
"I did his song anyway," she said with a smile. "I think Pink and Brandi Carlile are going to be singing on that particular song with me."
She added that former Journey vocalist Steve Perry and Aerosmith's Steven Tyler would also be lending their voices to the project.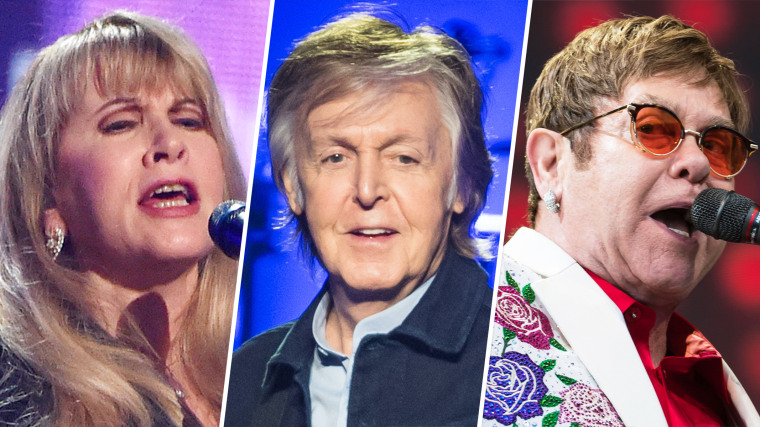 In December, Parton sat down with TODAY's Hoda Kotb and teased the album that's set to be released later this year.
"I really think it's some of the best work I've ever done," she said. "I think so. Only because it's different for me. I wanted it to be good."
She certainly hopes her husband of 56 years, rock lover Carl Dean, thinks it's good.
"He loves the rock 'n' roll, he loves Led Zeppelin and he loves 'Stairway to Heaven,'" she told E! News last year. "So I'm going to do a lot of the things like that for him."
Source link