Posted on: December 7, 2022, 05:50h. 
Last updated on: December 7, 2022, 06:49h.
Bally's Corp. has cut plans for a 1,000-seat outdoor music venue from its $1.7 billion proposal for Chicago's first casino, following months of pushback from residents.
According to a report from Block Club Chicago, the latest proposal replaces the amphitheater with a park along the Chicago River. In addition, both green space and parking have been increased, while density has been decreased for the Near North Side project.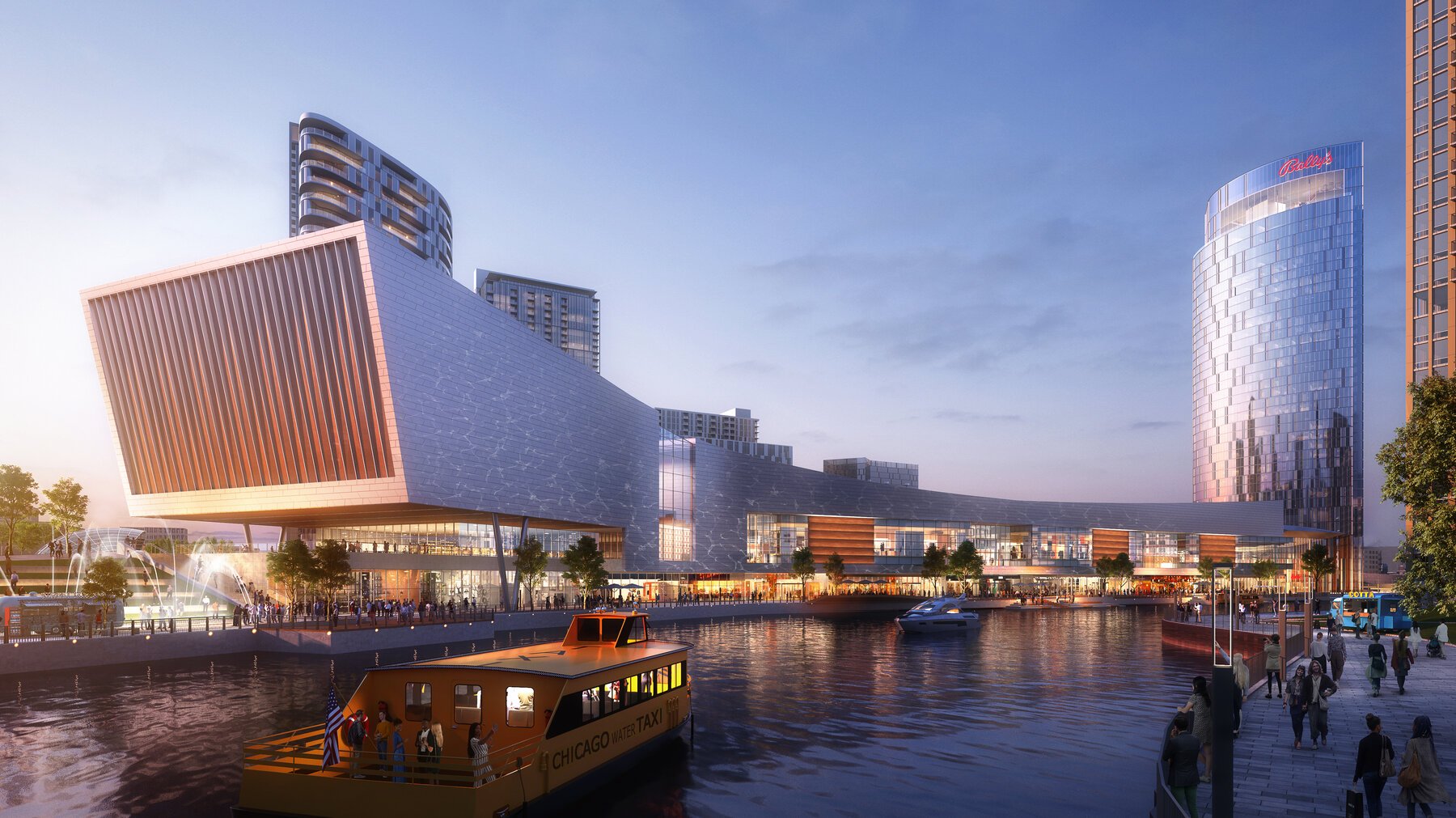 Executives from the Rhode Island-based casino company announced the changes in a meeting they convened with residents on Monday night at the site. They credited the changes to input from the community – specifically, an advisory council consisting of 20 neighborhood representatives and experts. Several hundred residents attended the meeting.
Replacing the outdoor music venue with a park was one of a 42-item "wish list" of changes submitted to Bally's by the River North Residents Association in July.
With 3,400 slots and 170 table games, Bally's will operate the largest casino in Illinois when the permanent structure opens at the Freedom Center. Based on the current time line, that's expected to happen in 2026.
Chicago Rallies for Bally's
Bally's original casino plan was selected from among several by the Chicago City Council in May 2022.  The vote was followed by the passage of an ordinance to amend the city's laws to allow casino gaming.
In addition to providing thousands of jobs for local residents, Chicago officials believe a casino in the heart of the city would help recoup a significant portion of the hundreds of millions of dollars Chicago residents gamble in nearby Indiana casinos each year.
But not all the consequences of the casino's development will benefit everyone. The Freedom Center – which Bally's agreed to acquire from Nexstar Media for $200 million – houses the printing press for the Chicago Tribune and Chicago Sun-Times. Bally's plans to demolish the printing plant and newspaper offices following the transaction's execution.
It is not clear what printing plans, if any, lay in the cards for those newspapers – and several other publications that currently rely on those presses – going forward. The Chicago Tribune has a lease with Nexstar to print its paper at the Freedom Center through June 2023.
Nexstar acquired the Freedom Center through its $4.1 billion takeover in 2019 of Tribune Media, the former television broadcast arm of Tribune Publishing. The deal did not include Tribune's news division.
Unanswered Traffic Questions
During Bally's community meeting, many residents still had questions regarding the impact of the proposed casino on local traffic. In May, Bally's announced it would invest $75 million in 30 projects to improve traffic flow around the casino site.
Bally's said a traffic study on the area would be released shortly.
Source link