A new breed of venues is turning up the amp on both the food and music in Sydney.

With a posse of heavyweight hospitality groups moseying into town with new music-centric venues, will fresh oysters and mojitos prove the white knight for Sydney's live music scene?
Good Food can reveal Odd Culture Group has zeroed in on a sprawling site on York Street in the Sydney CBD that will include a restaurant as well as a performance space.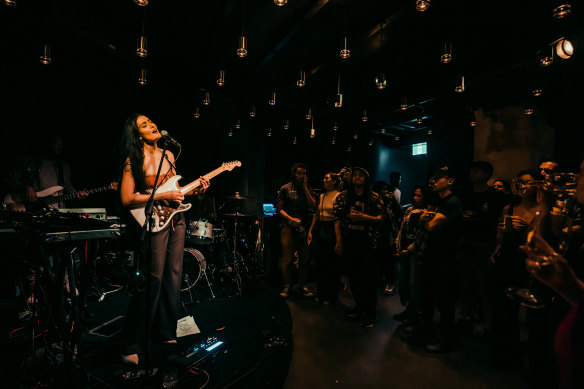 And Swillhouse, the powerhouse group behind Restaurant Hubert and Alberto's Lounge, also has live performance in its sights with a new venue opening mid-year.
Those familiar with the project say it has a working title of Caterpillar Club and prime turf near the Martin Place precinct.
In the past, Sydney diners would have been lucky to score shoddy soup at live music venues, where the menus felt less about food and more about circumventing licensing laws. But a new breed of venues is turning up the amp on both the food and the music.
Tiva opened last October, the basement bar on King Street in Sydney's CBD dishing up live music four nights a week. Customers tuck into caviar, bug rolls and serious cocktails with a spread of jazz, blues and "left-field" live music.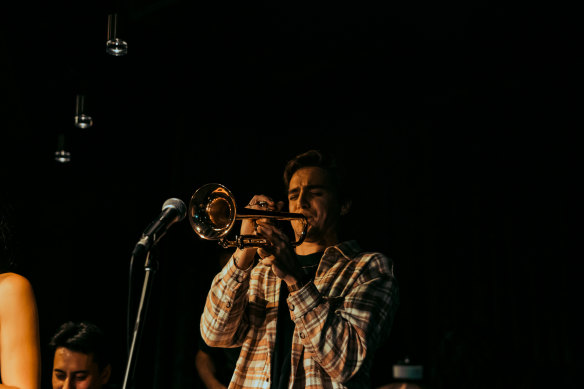 Tiva isn't the creation of a co-op of musicians, however – it's owned by Etymon Projects, which operates the luxe restaurant, The Charles, upstairs from Tiva, and Loulou at Milsons Point.
"We felt there was a market for something a little more luxurious, where you can go for great food and cocktails and music," says Rebecca Neall, part of the executive team at Etymon.
Demand at the venue, which is licensed for 200, has proven that hunch correct, particularly among the 30-plus demographic.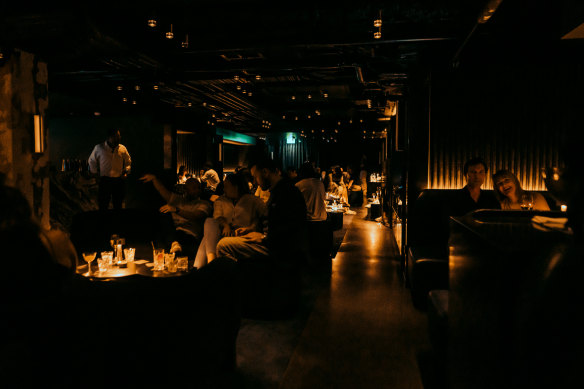 Odd Culture Group declined to comment on its York Street venue negotiations, but the group is serious about music, set to add to its venues this year with a new live music bar with a 4am licence on King Street in Newtown.
"The state of play is that there are just 133 registered live music venues in NSW. Our group is incredibly invested in live music and are committed to changing this startling statistic," Odd Culture co-owner James Thorpe says.
"Live music is always in demand; it's unfortunately become a political football that has been kicked across the field too many times over the past two decades in NSW.
"We're just glad that it's finally become politically expedient to support our corner of the industry."
Restaurant reviews, news and the hottest openings served to your inbox.
Source link